About Us
Bazaar Boutique's mission is to provide a comfortable and approachable environment (Style Studio) where women can come and enjoy their shopping experiences.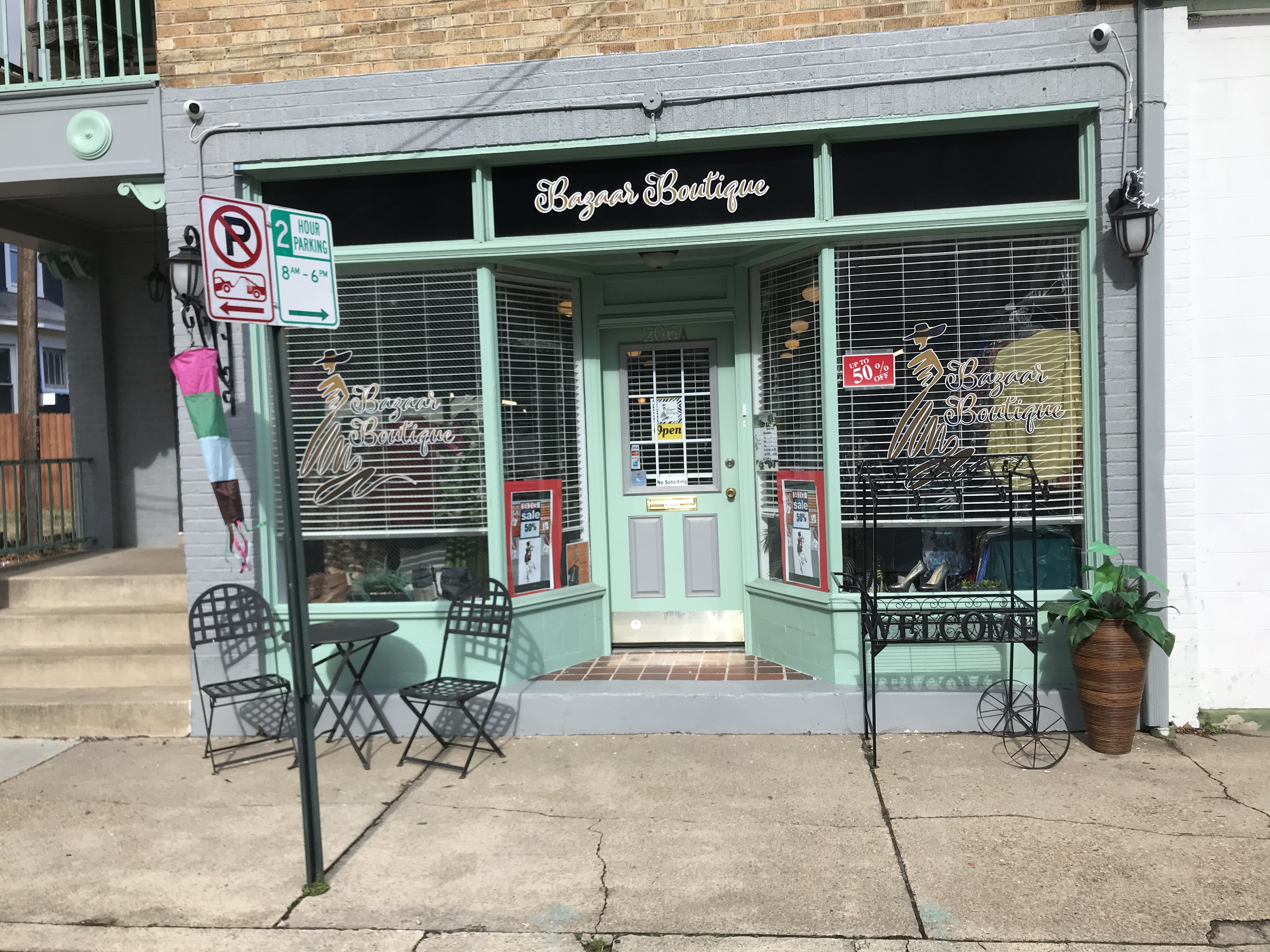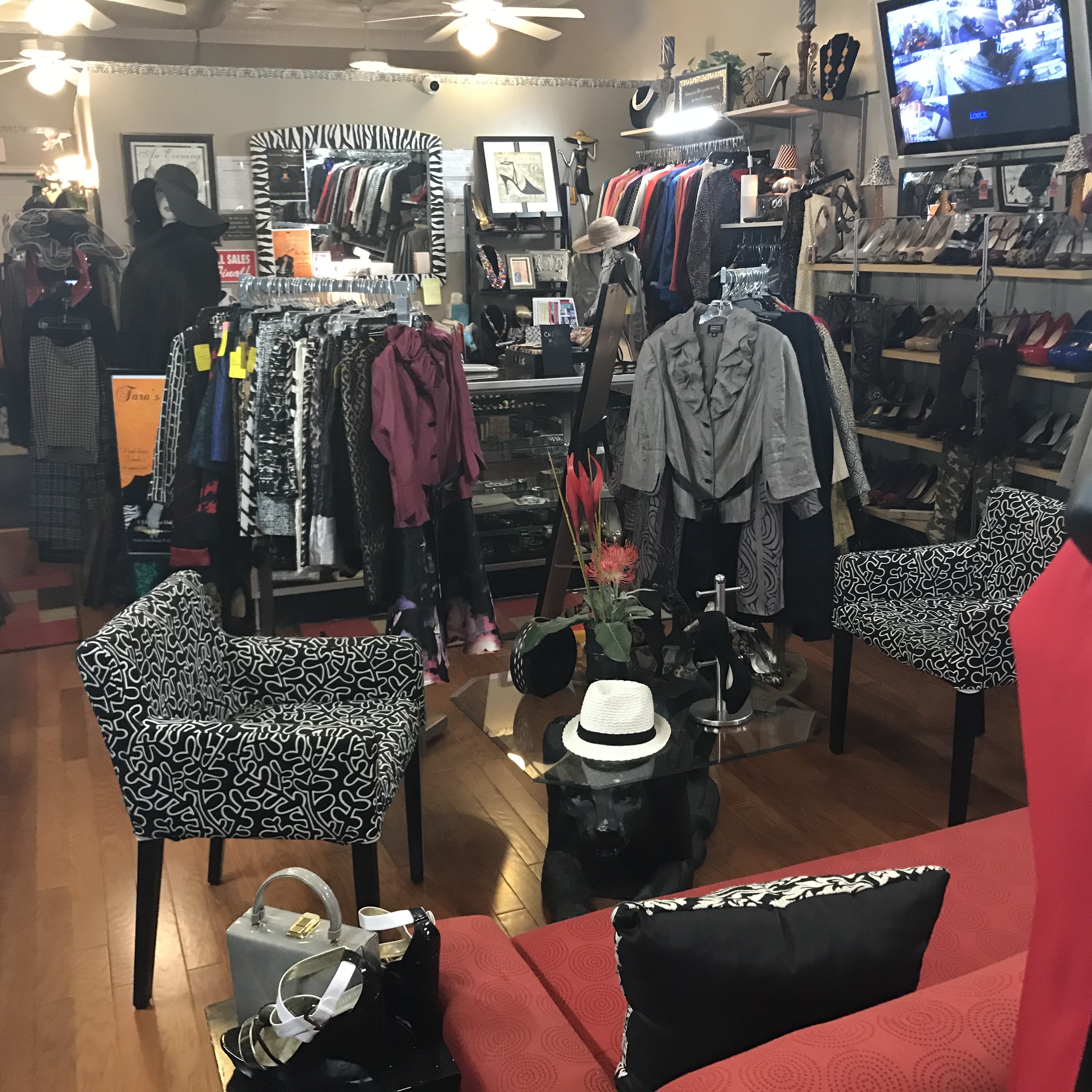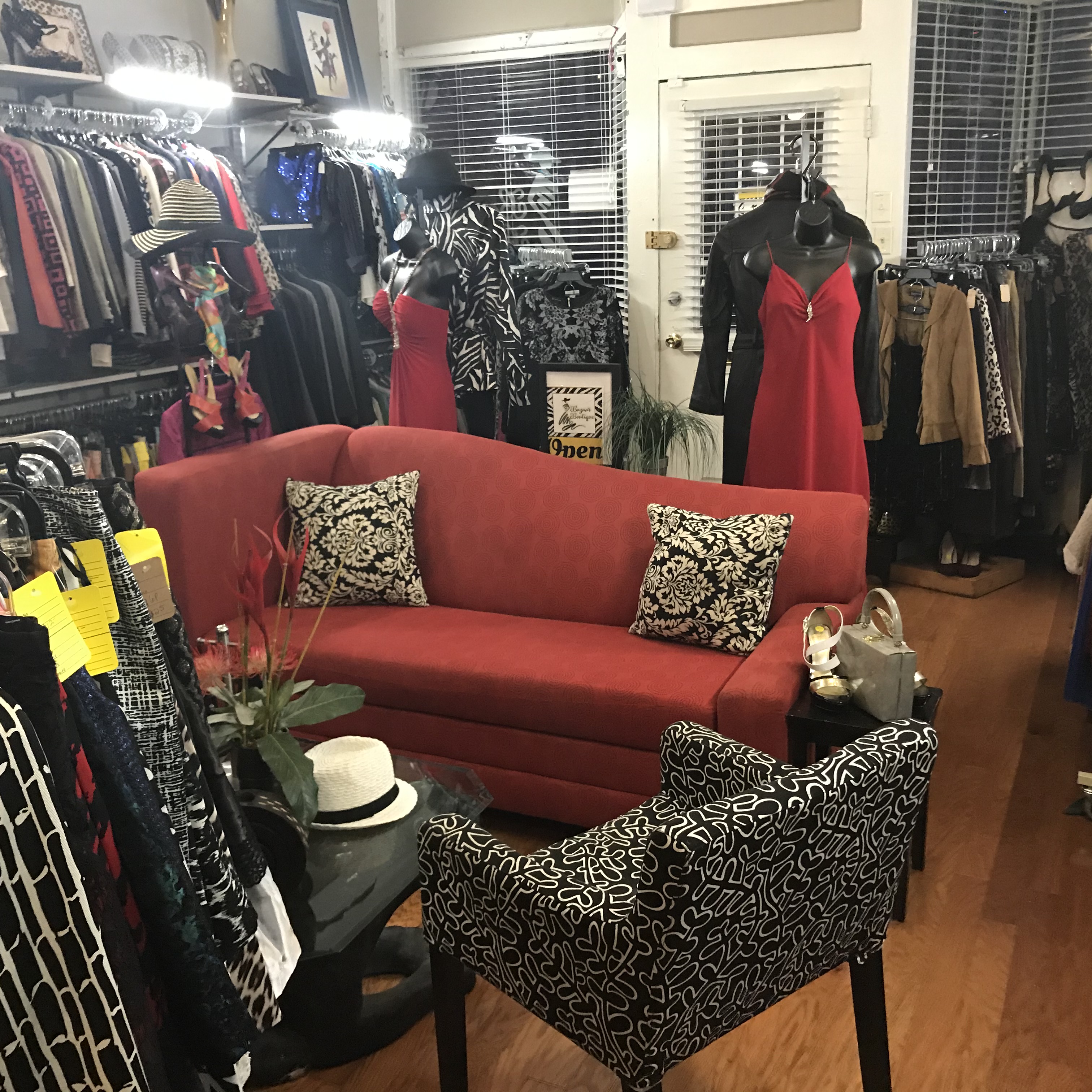 Bazaar Boutique is a style studio located in the Northside of Richmond which is designed as a hub for busy, professional women on a limited budget and a busy lifestyle (meetings, events, special occasions, parties, etc.). We resale a variety of beautiful, high-end fashions and accessories, and we're committed to bringing high-quality, constructive fashions from well-known designers, such as Chico, Loft, Ann Taylor, Vince Camuto and many more--at affordable prices! Bazaar Boutique provides a comfortable place of serenity where professional women can come to shop, as well as learn more about themselves, i.e., what type of clothing, colors, and styles compliment their unique personalities. Bazaar Boutique translates trends to reality to make sure clients feel current, appropriate and most importantly "love themselves". With our innovative assessments and educational emphasis on helping women develop their own personal styles, this enhances our reputation as a truly unique styling boutique.
My Story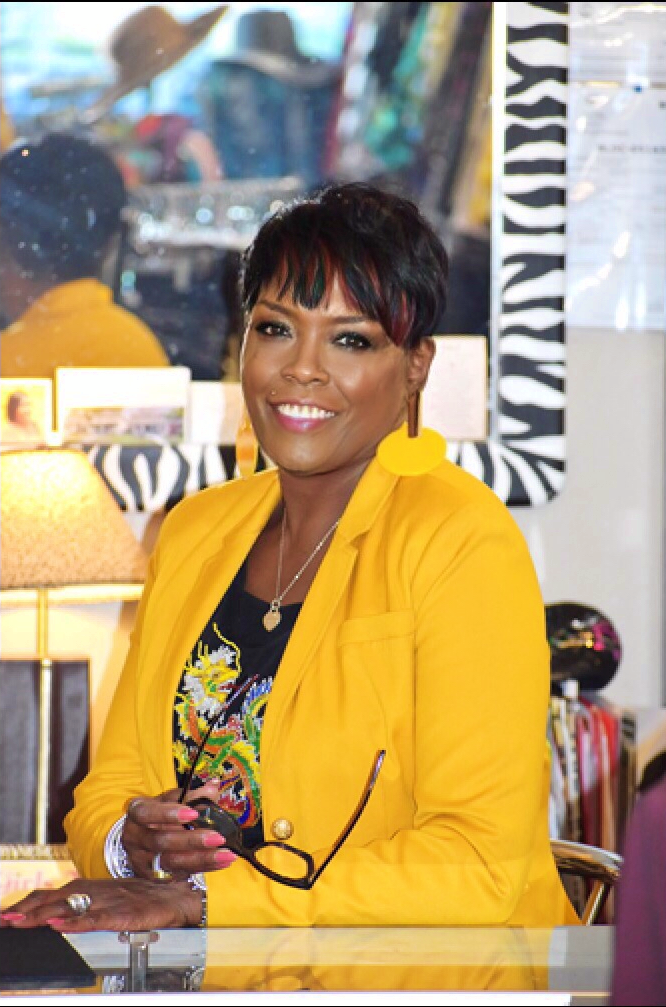 Tara Hall is from a family of hard-working entrepreneurs; and she has an extensive background and expertise in the Fashion industry. In August 1985, after graduating from Virginia Commonwealth University (VCU) with a Major in Business Administration and Management (Finance), she left the Banking industry to assist her father with dissolving his small business (Bazaar Shoes), which was located in downtown Richmond, Virginia. This was the beginning of Tara's fashion career, and in December of 1985 she obtained a job in Corporate America. Because she has a love for blessing others (sharing her gifts and talents as a Fashion Stylist) she began to recycle her pre-owned favorites for others to enjoy and brought her world of fashion into the workplace. Coupled with her love for people, fashion, style, and bargain shopping, she became a PPS (professional personal shopper) for so many people. She would search for designer pieces and remained fashionable and current with trends. Tara is ambitious and values quality, sustainability, and saving money. Many people describe her as "inspirational (she inspires her clients to be confident—comfortable with "self"), customer-oriented, highly energetic (passionate!), innovative, refreshing, stylish and educational (knowledgeable in the fashion industry)".After retirement in March 2019, she saw the perfect opportunity to create and develop a community for fashion lovers. Yes—a deserving community where women can transform themselves with beautiful clothing!

We began serving the Northside Area of Richmond and surrounding areas of Central Virginia in September 2019 because this is the area where Tara Hall spent much of her adulthood—and it was where she had a vision to assist those who are asset limited, income restrained, and employed.
Collections
Bazaar Boutique resales a vase collection of unique women contemporary and designer clothes shoes and accessories both in store and on line. Our fashions are handpicked for quality and style.


All
Shoe
Accessories
Clothing
Bags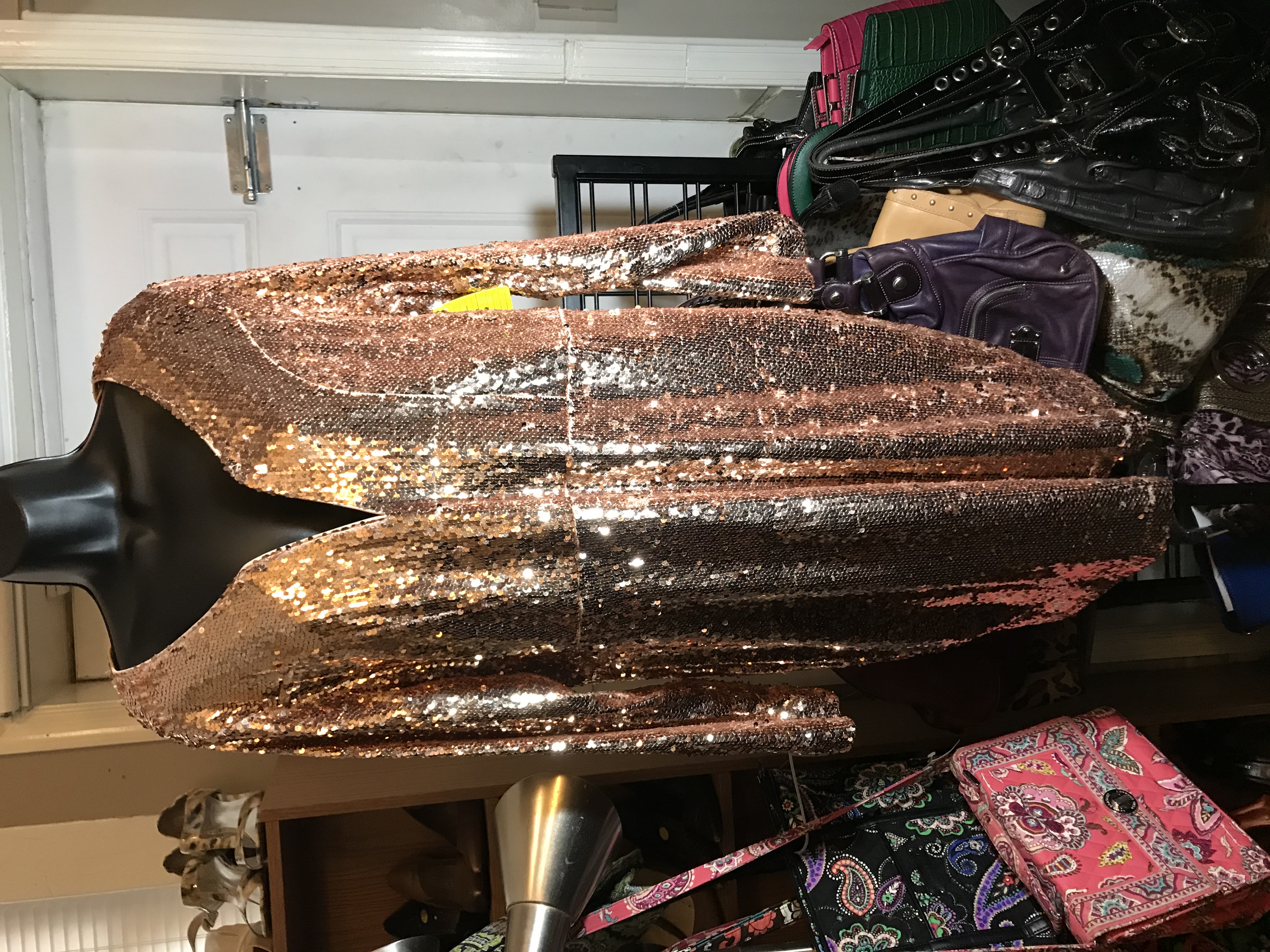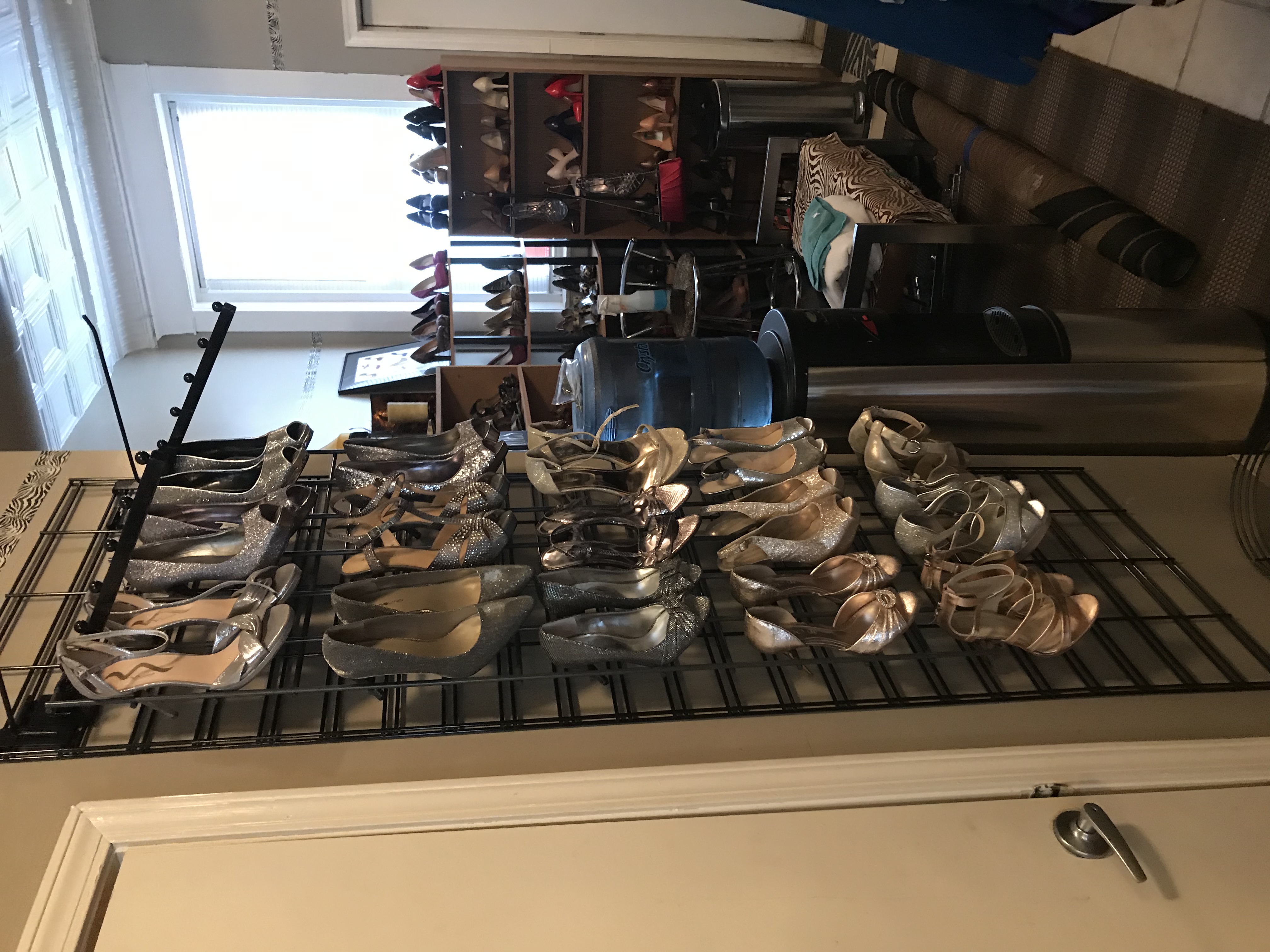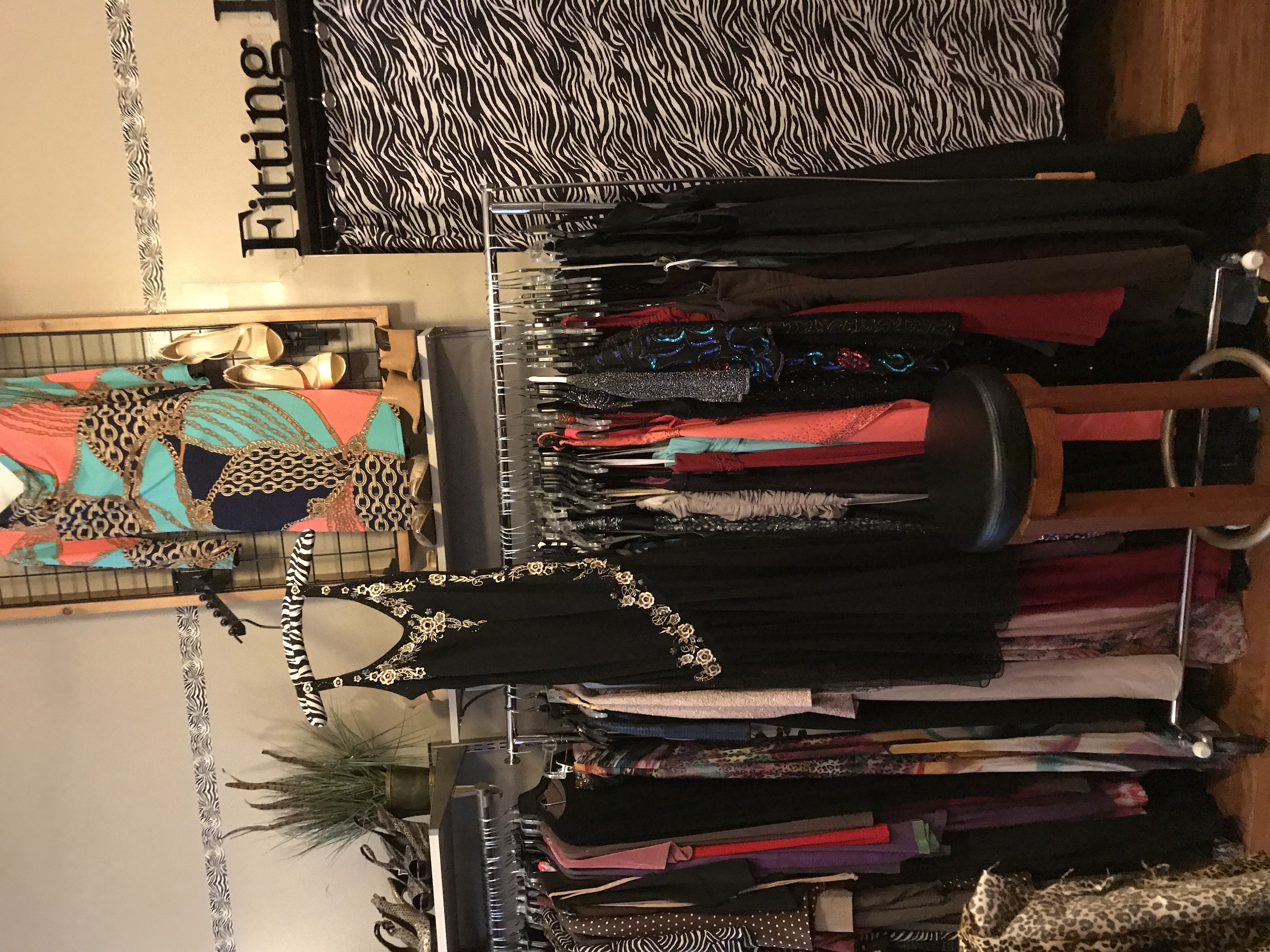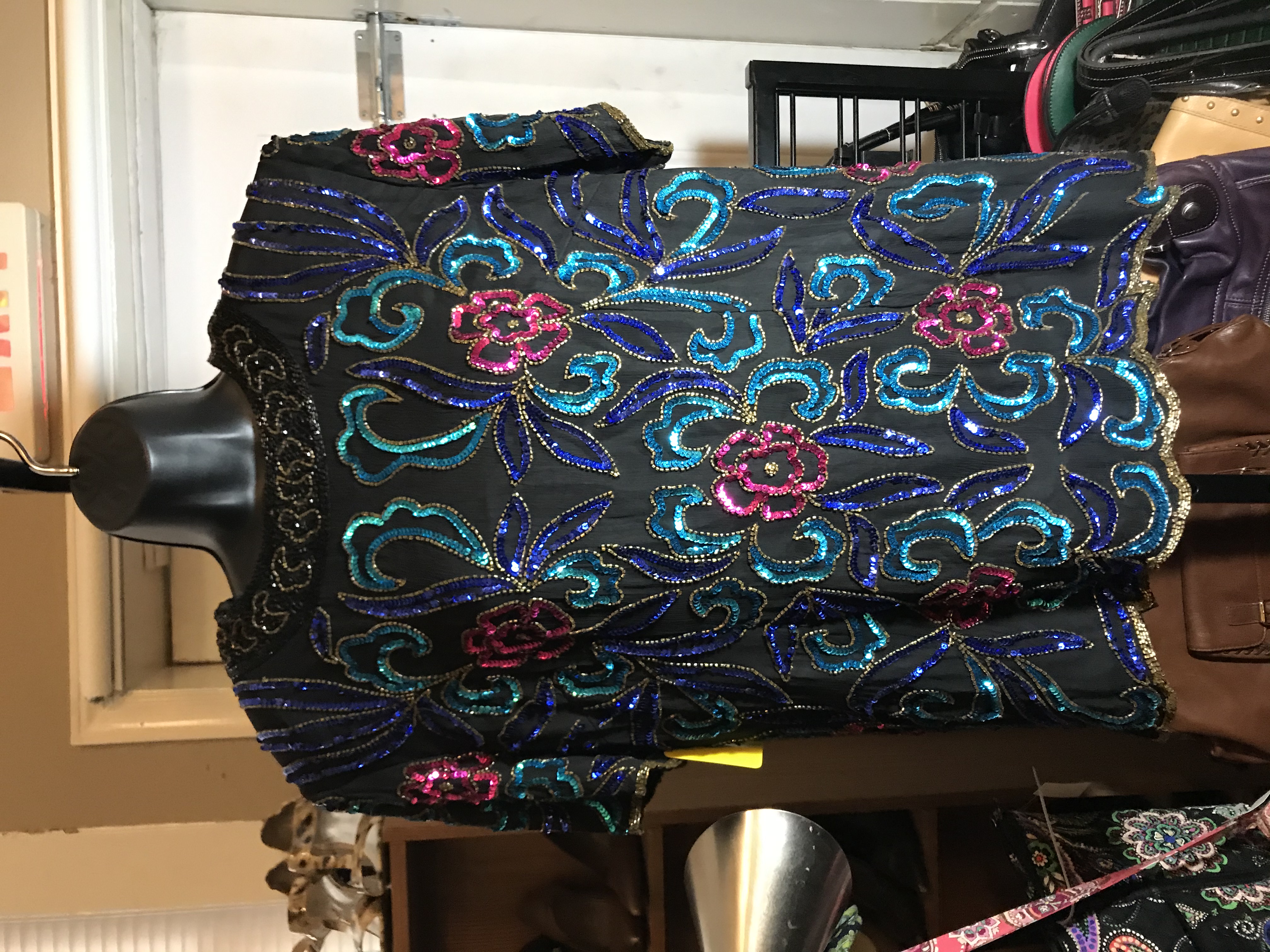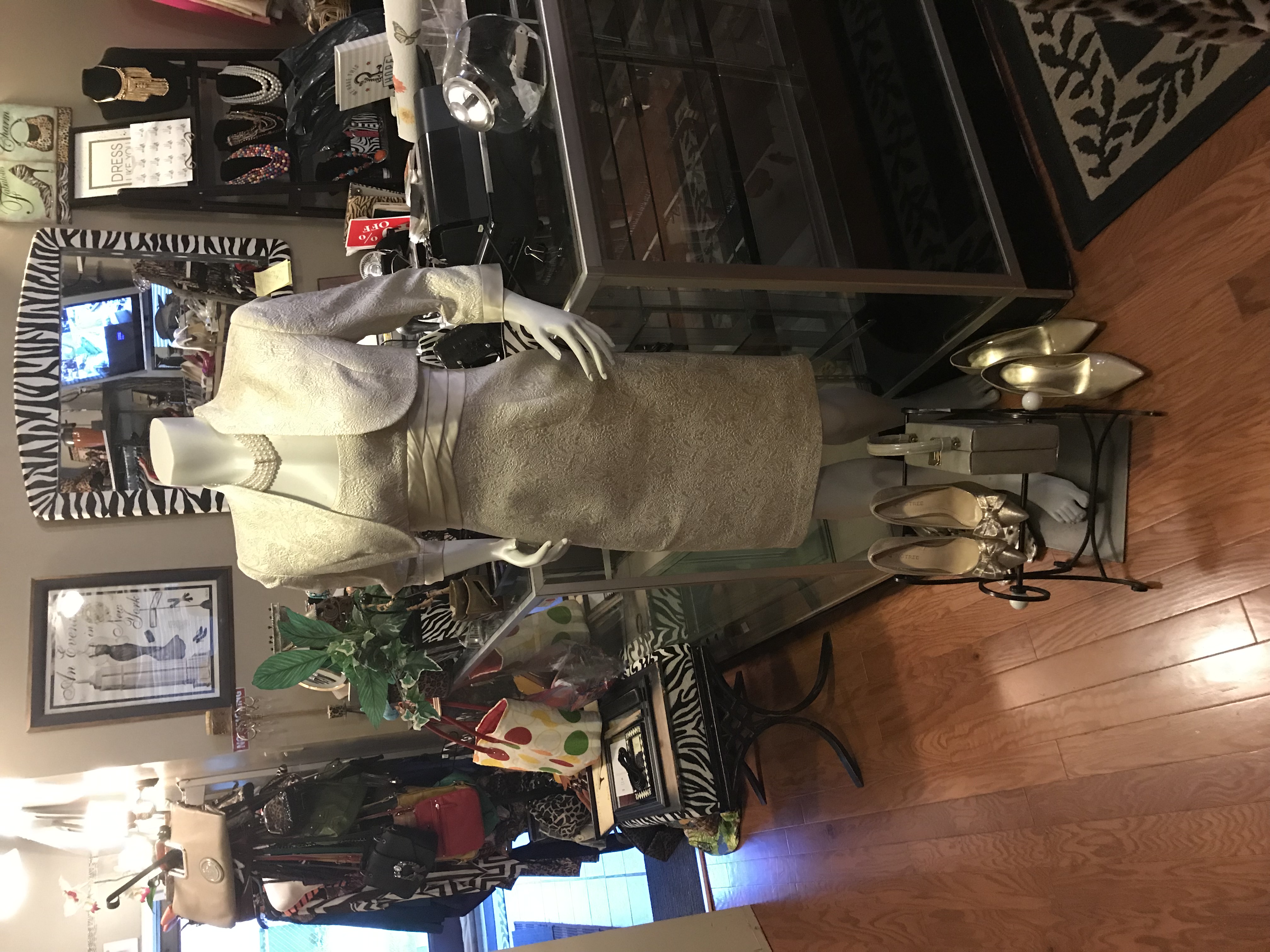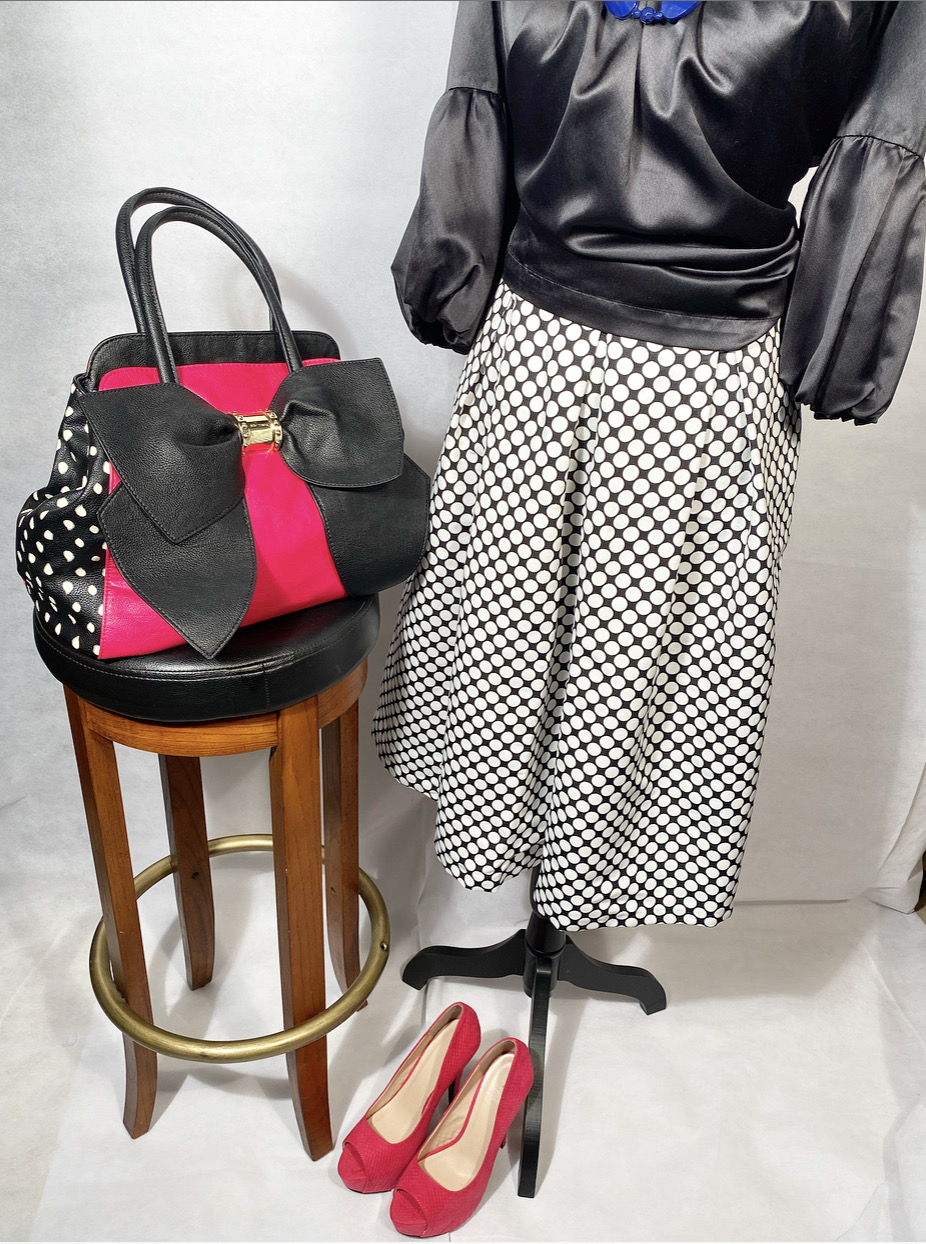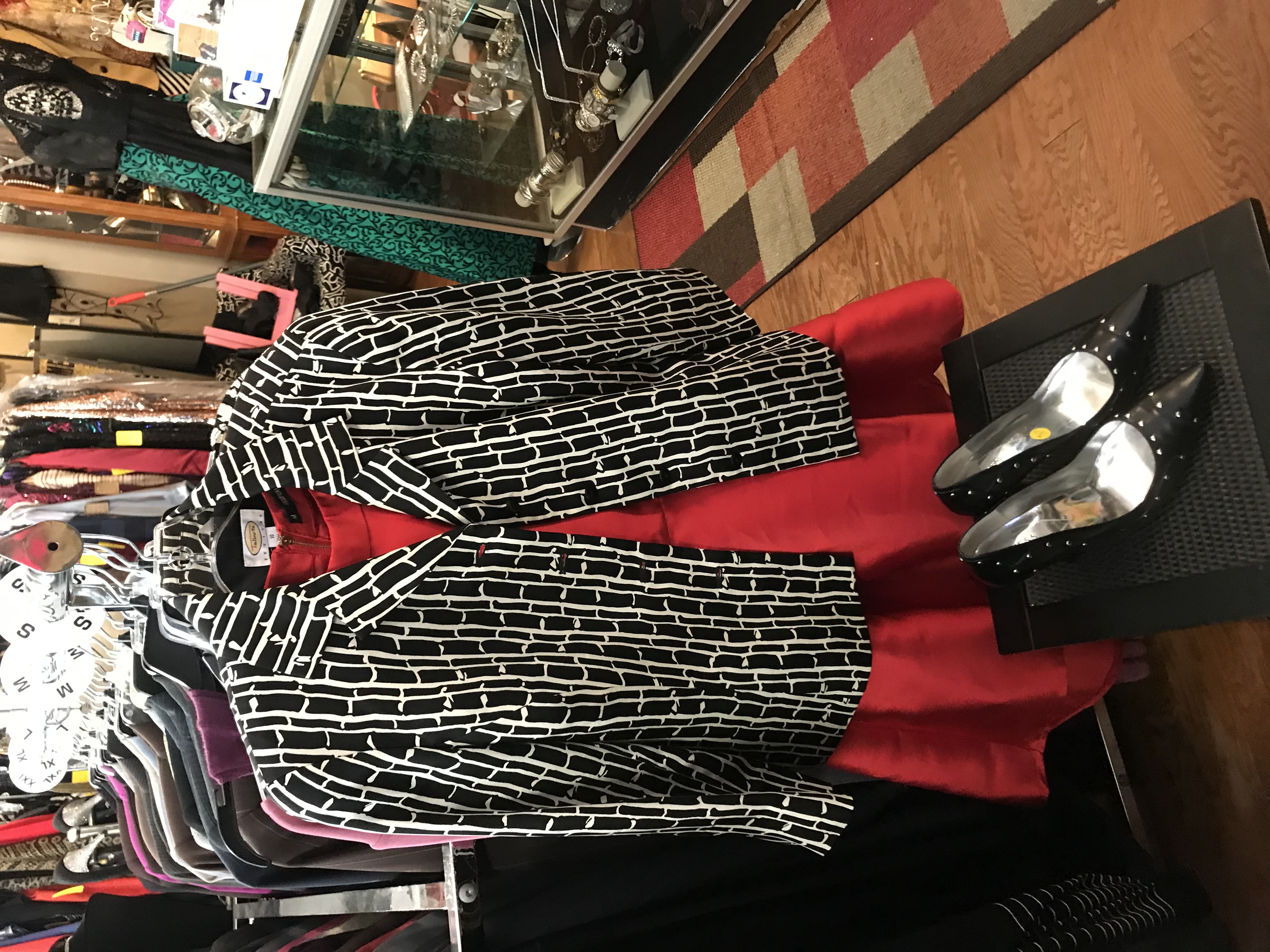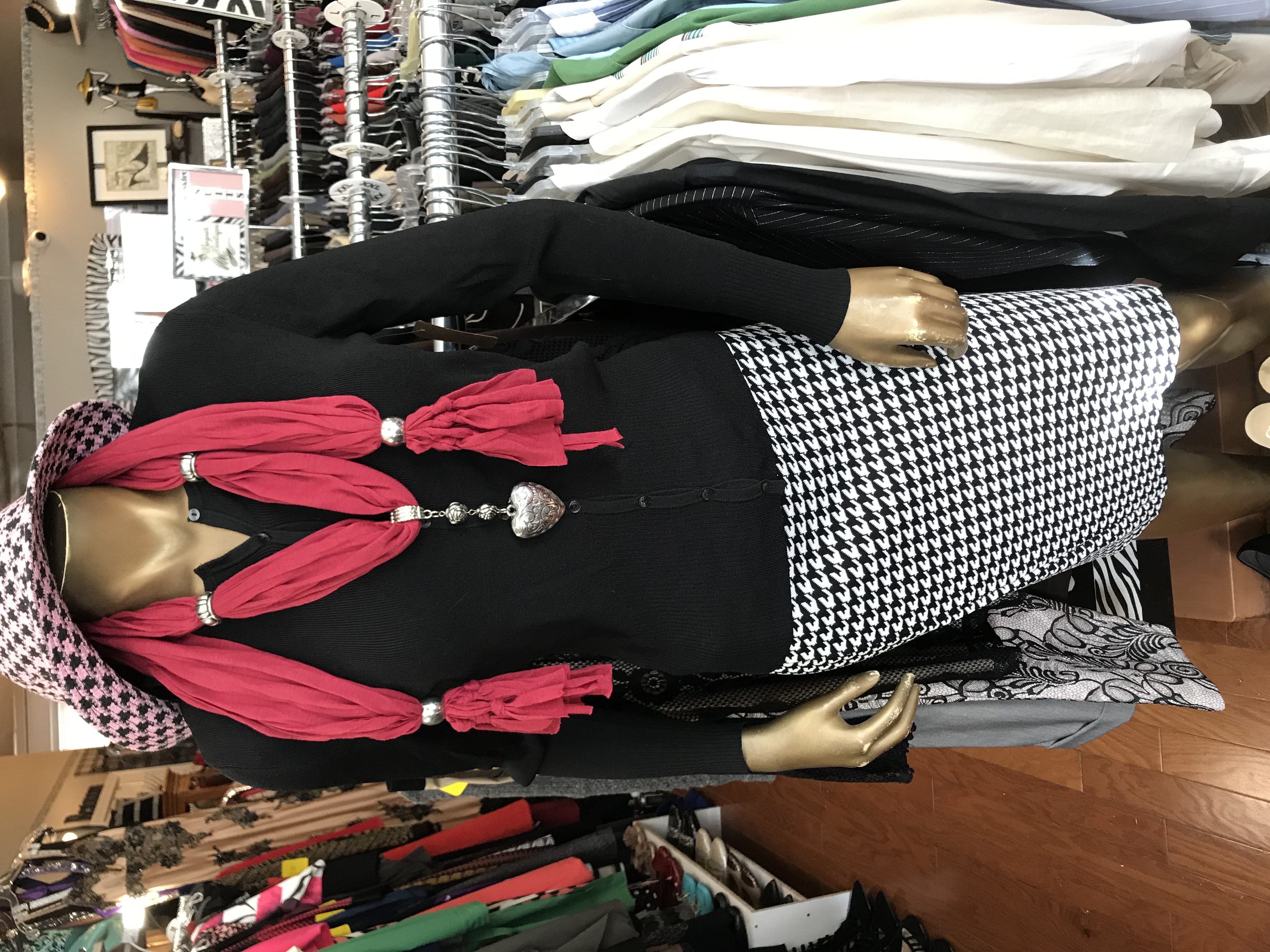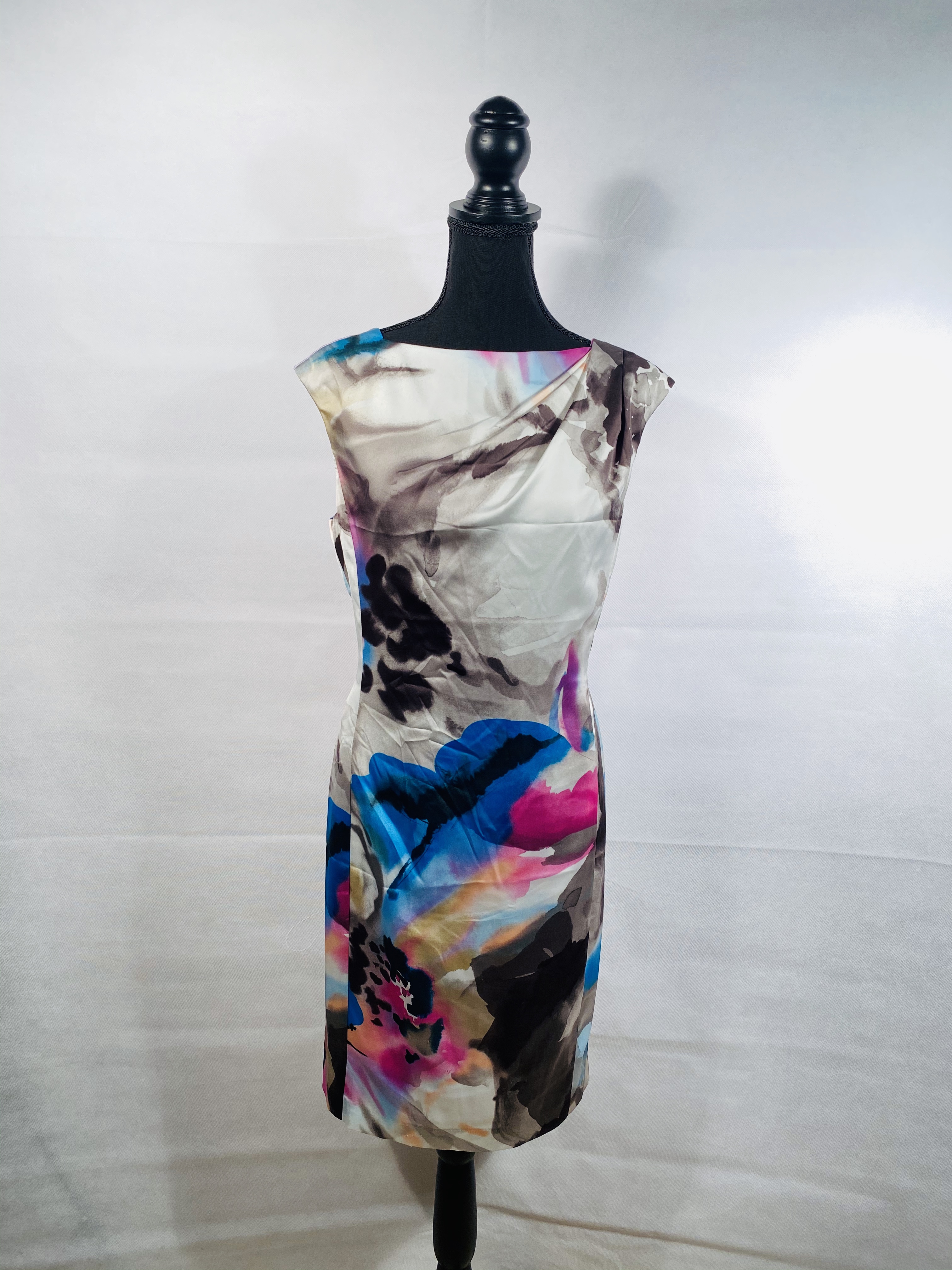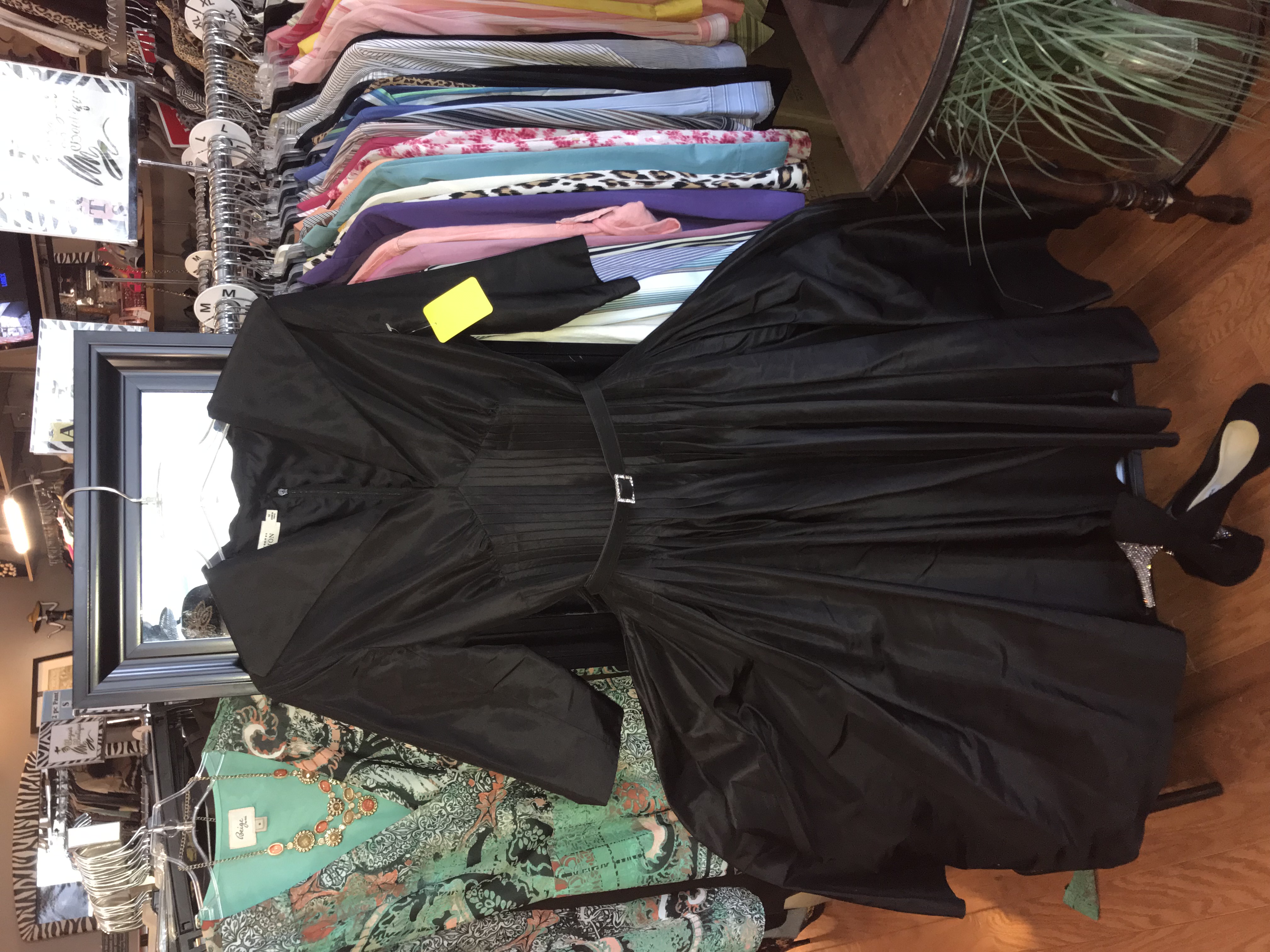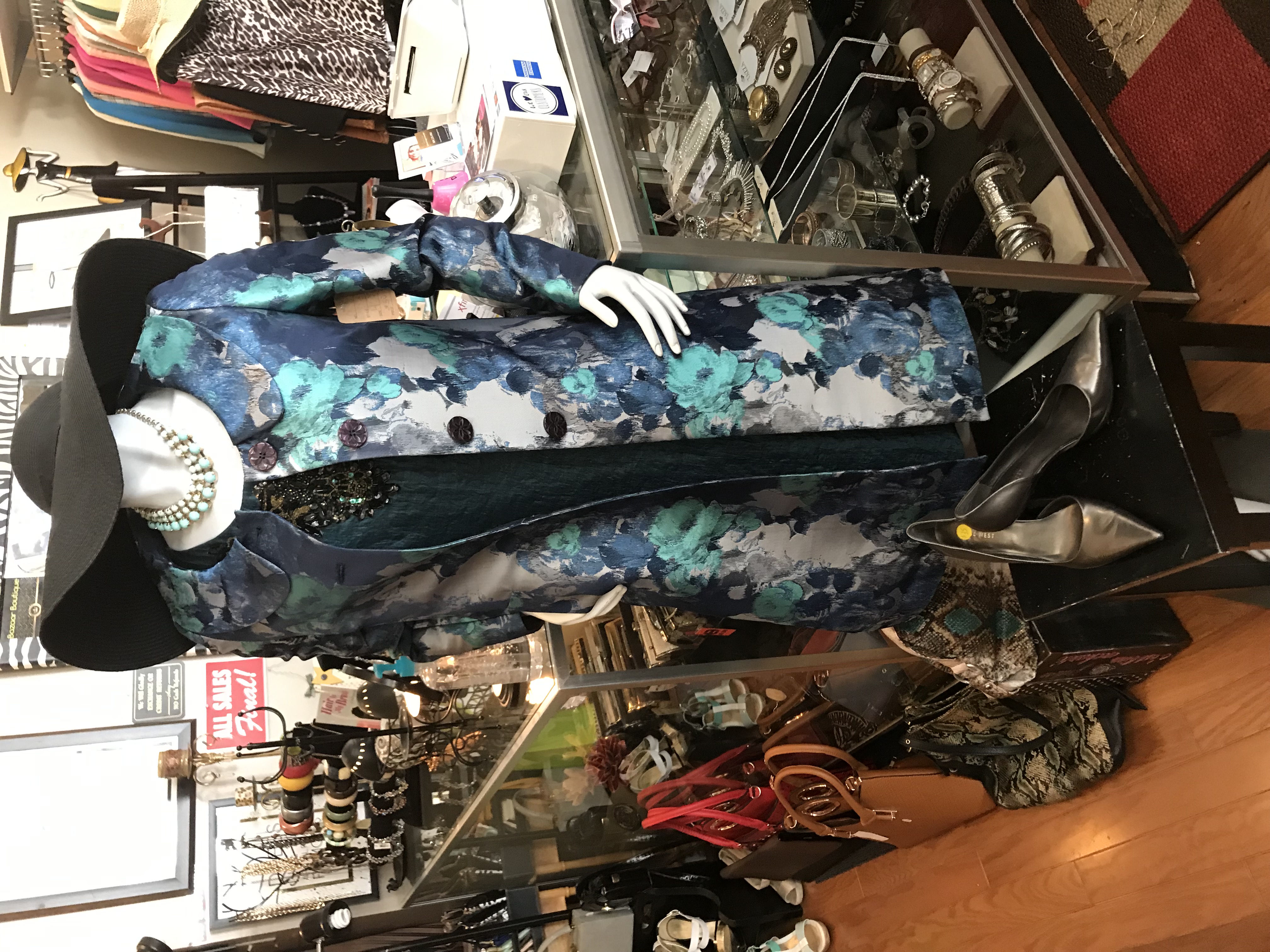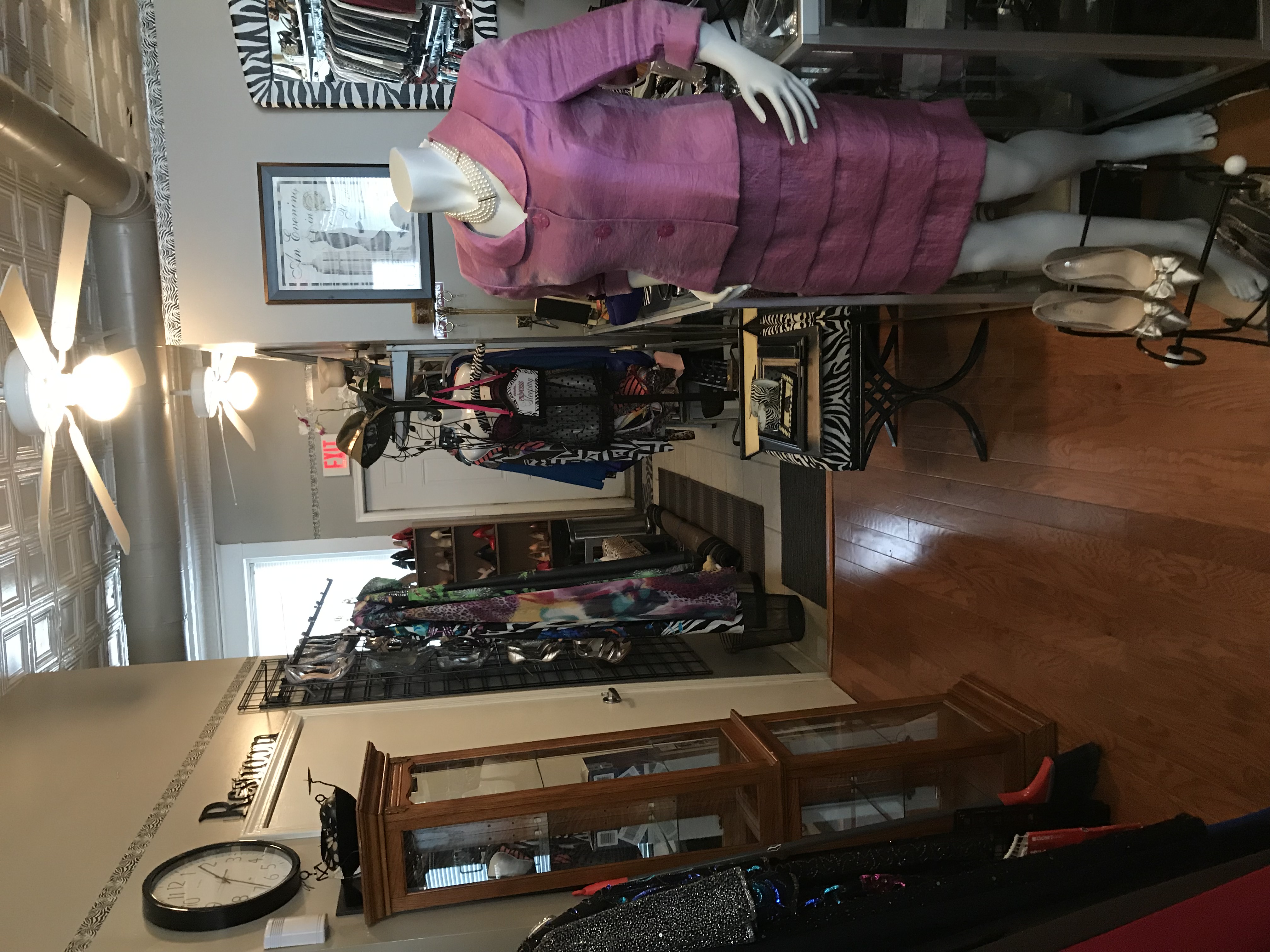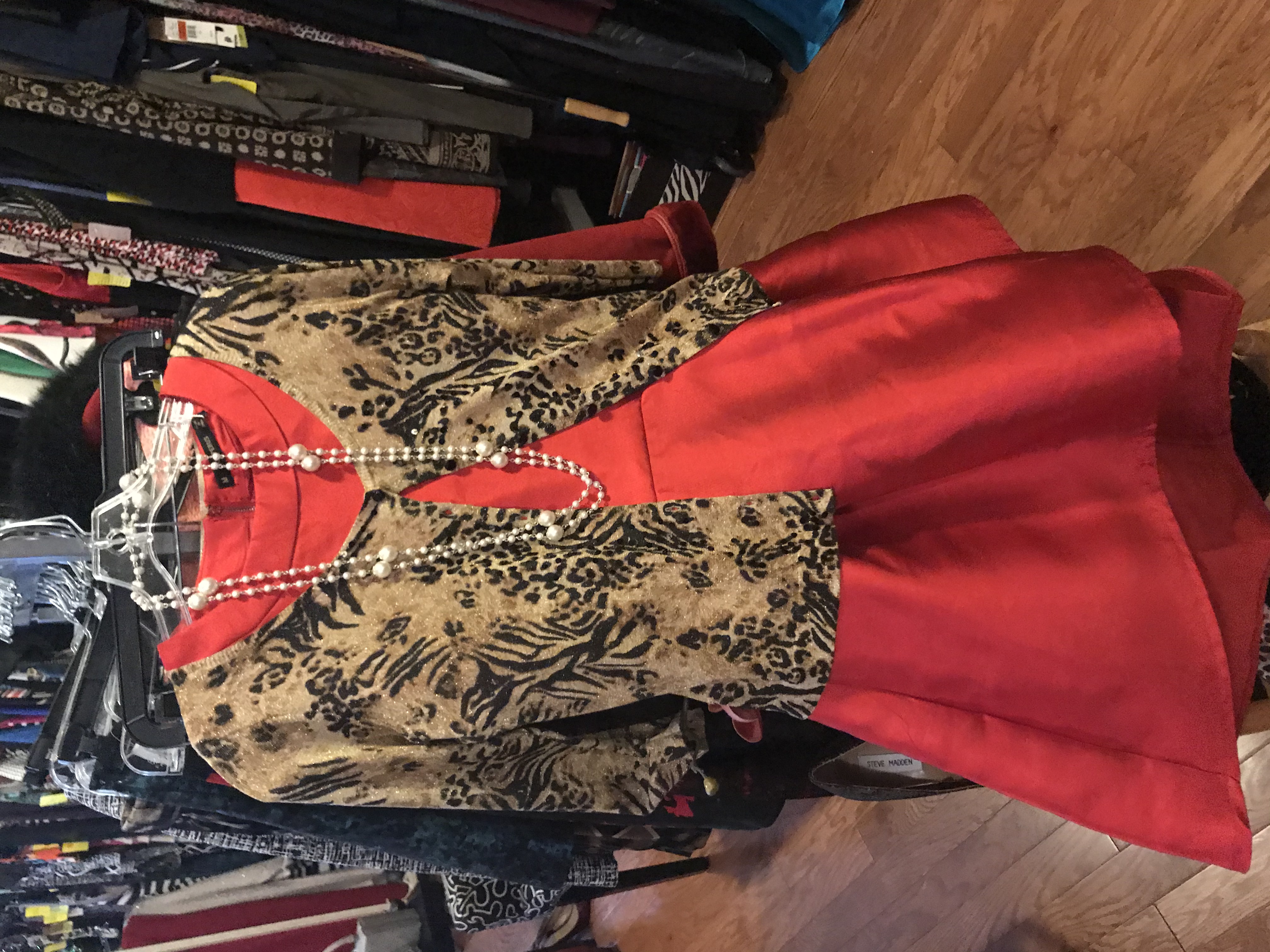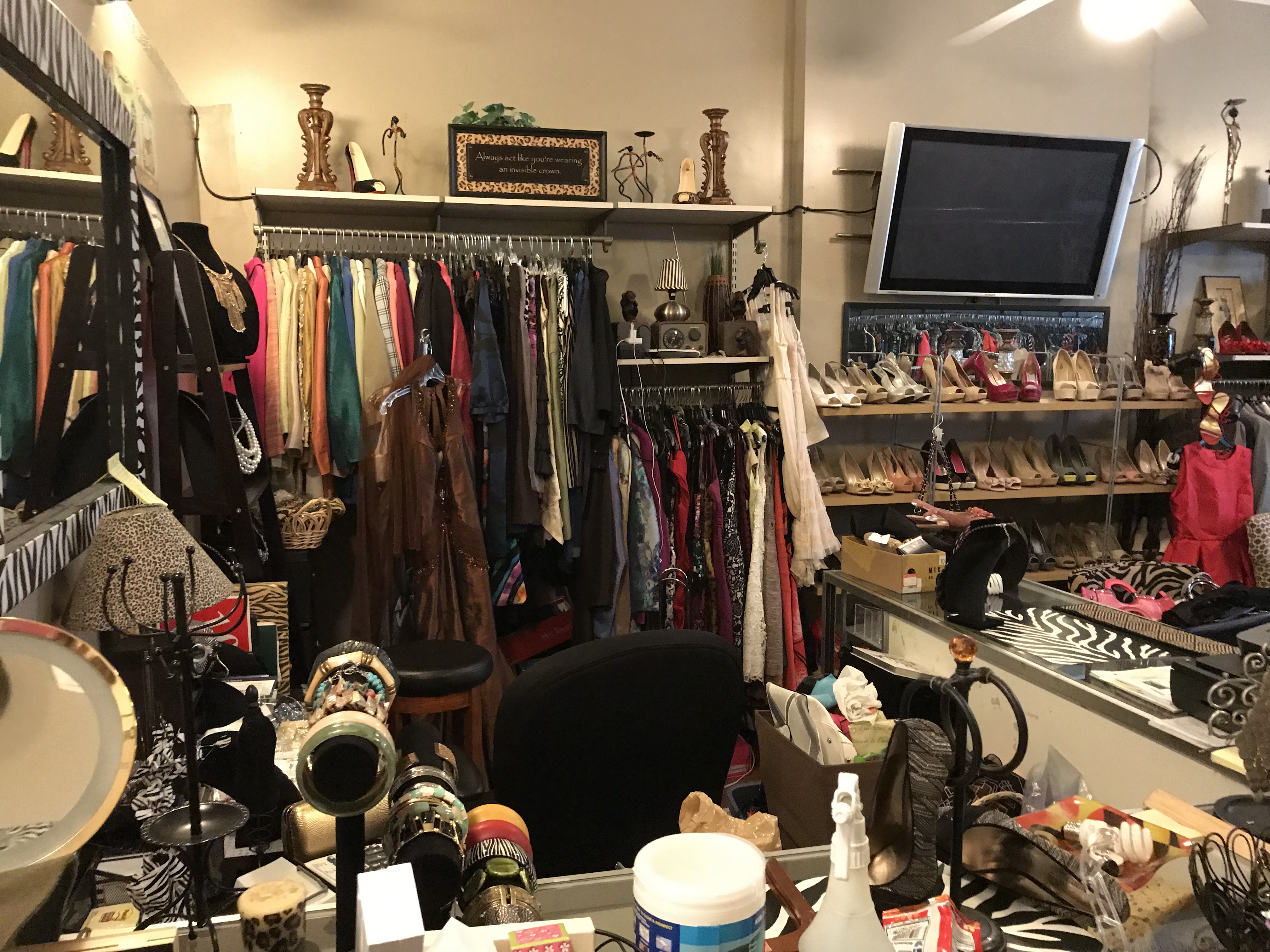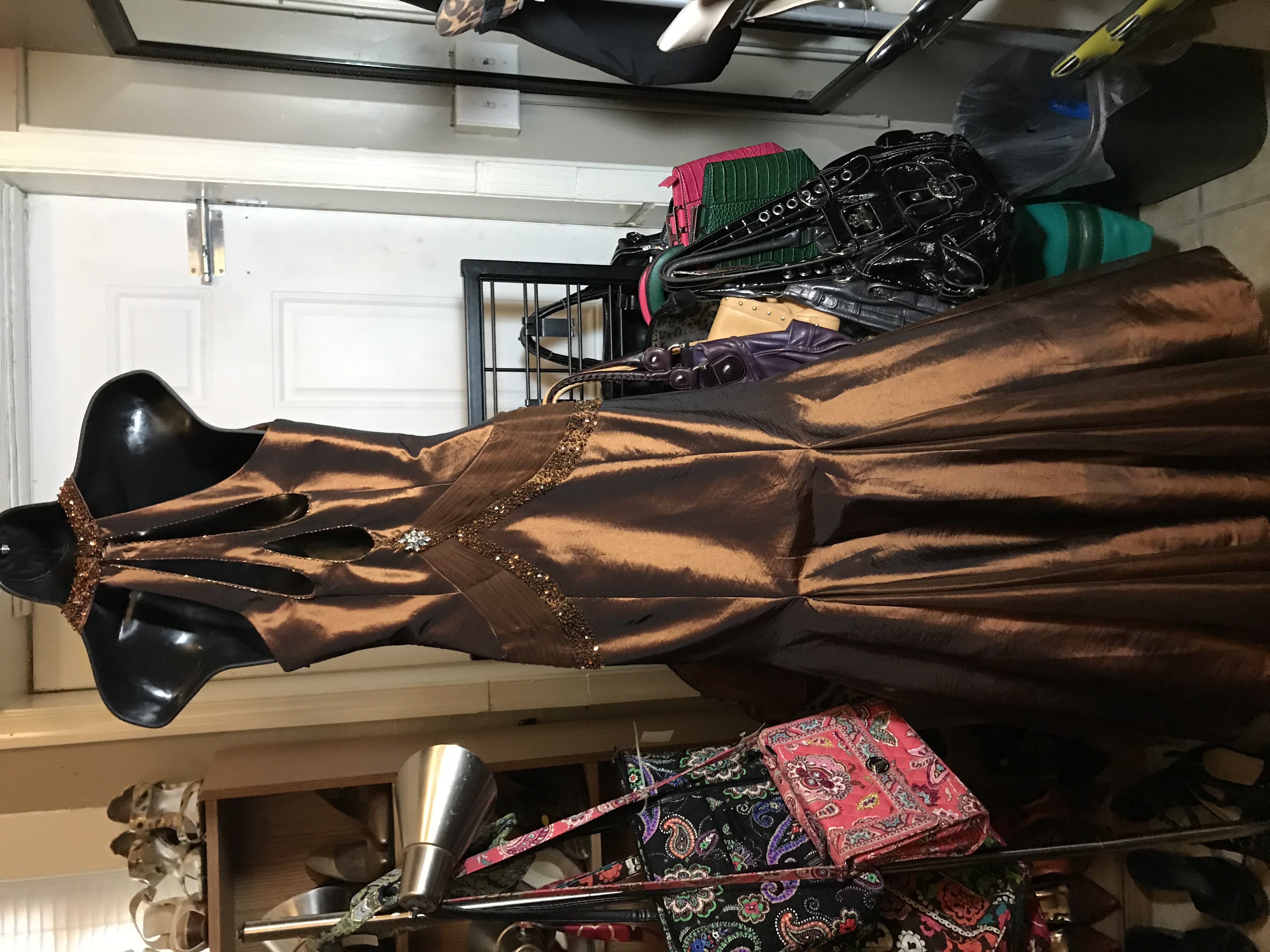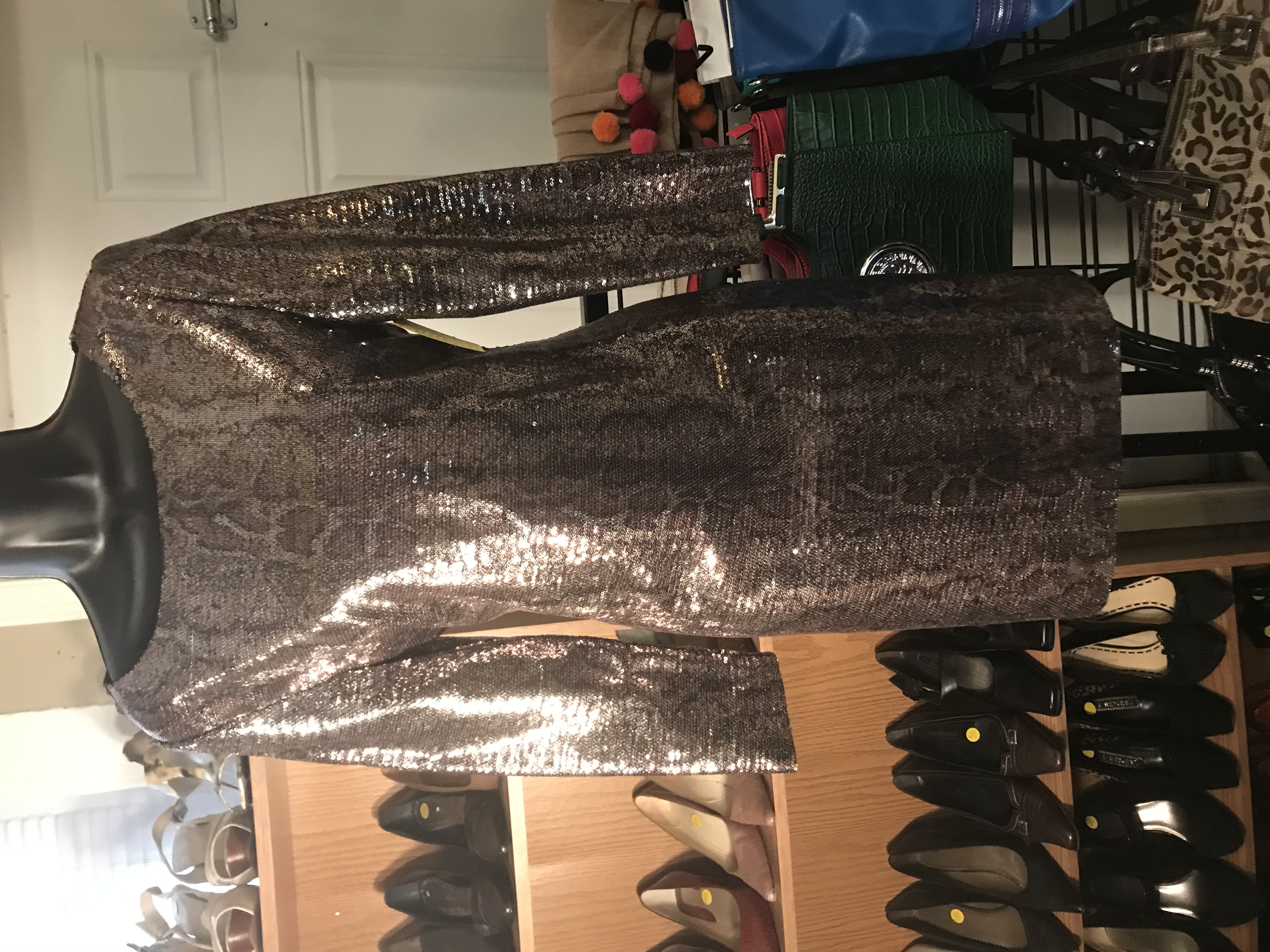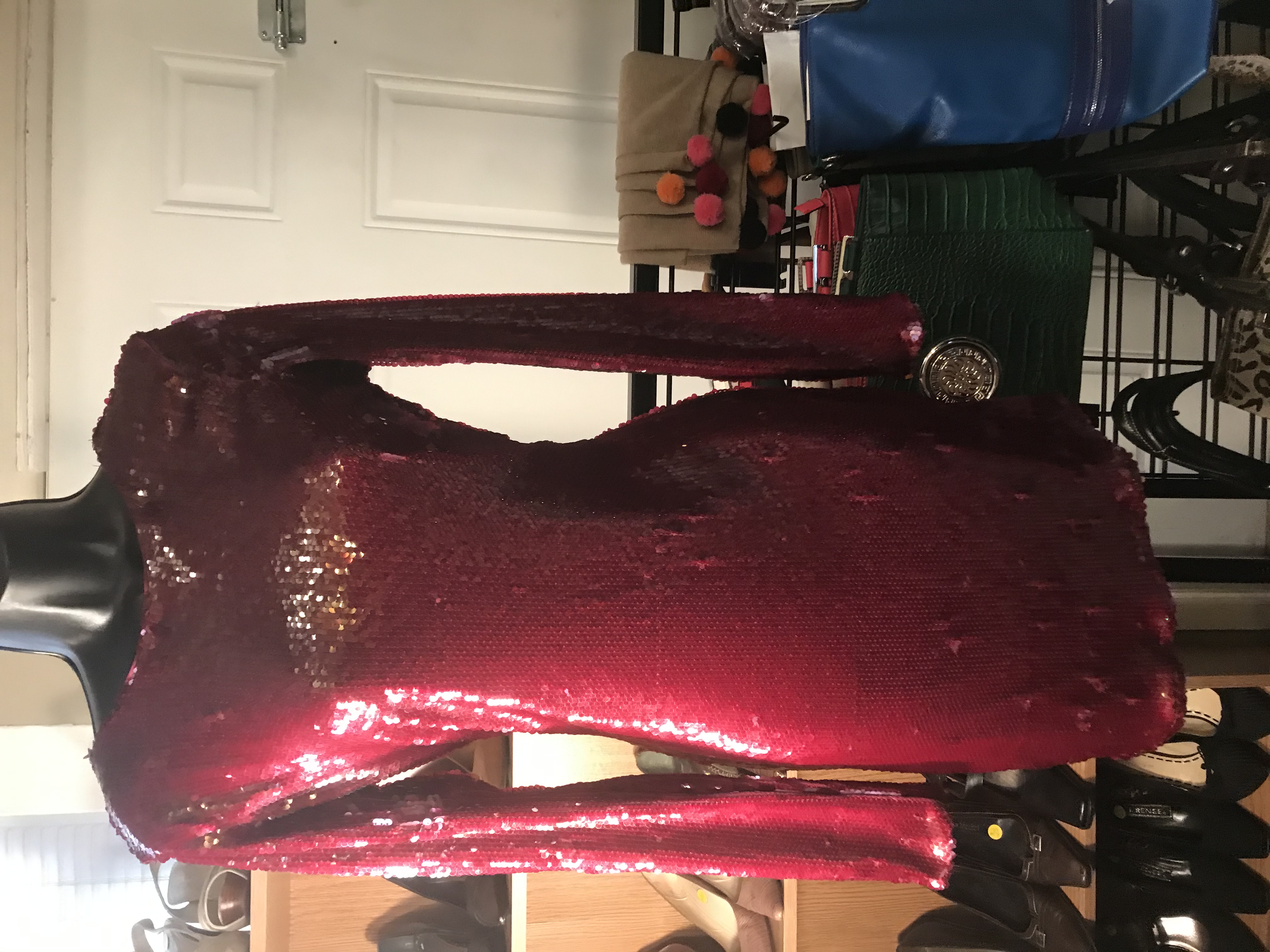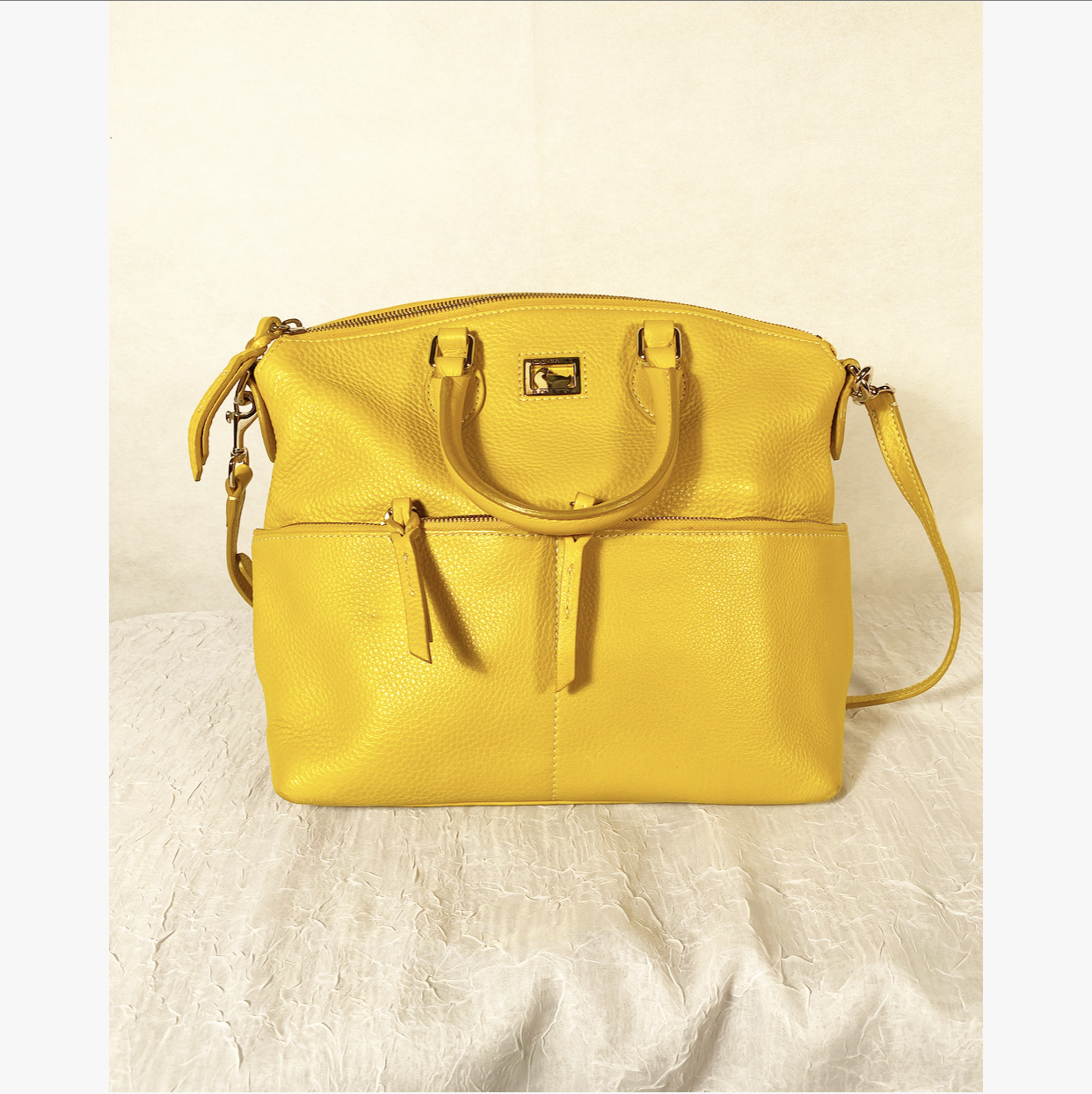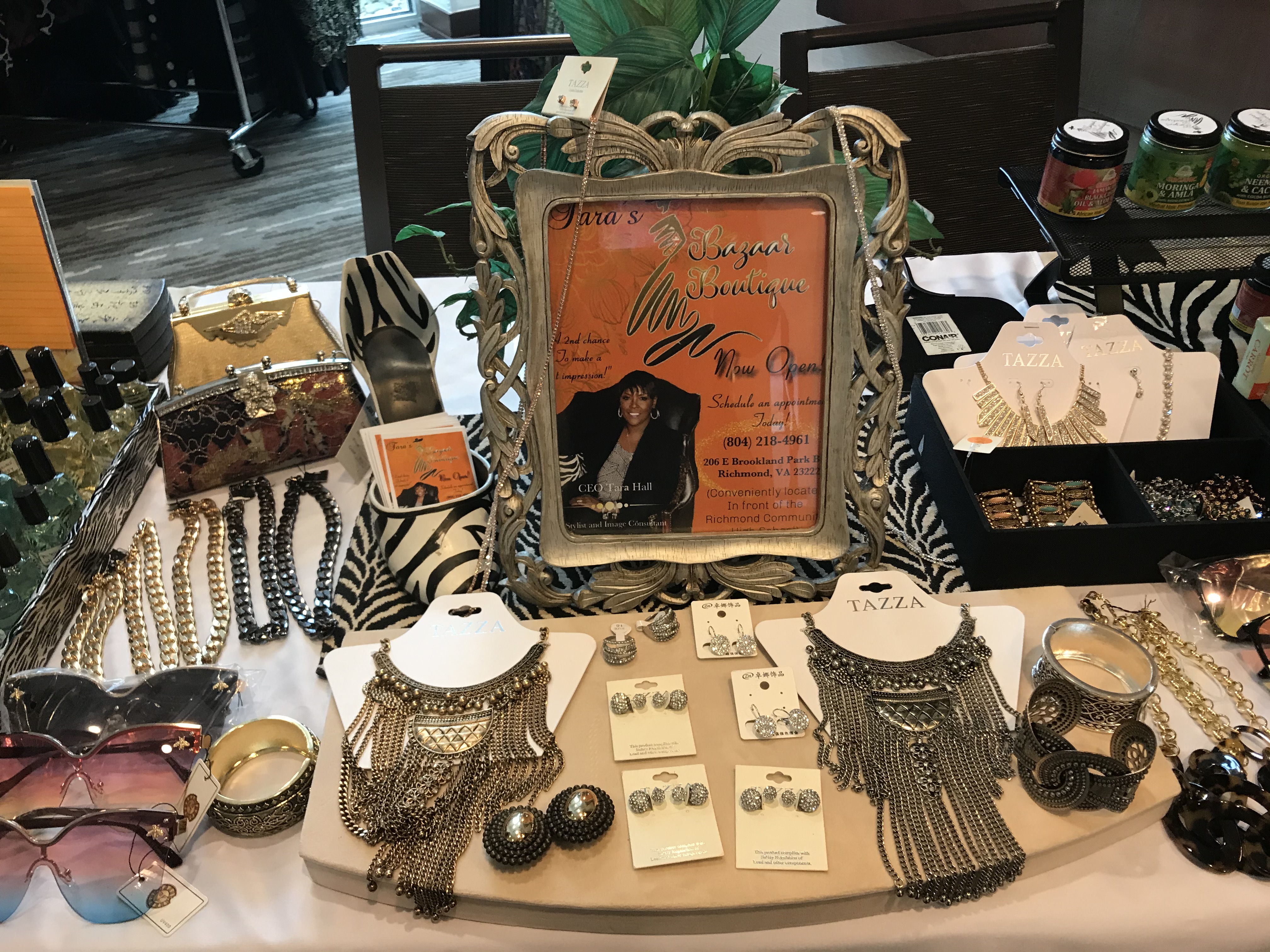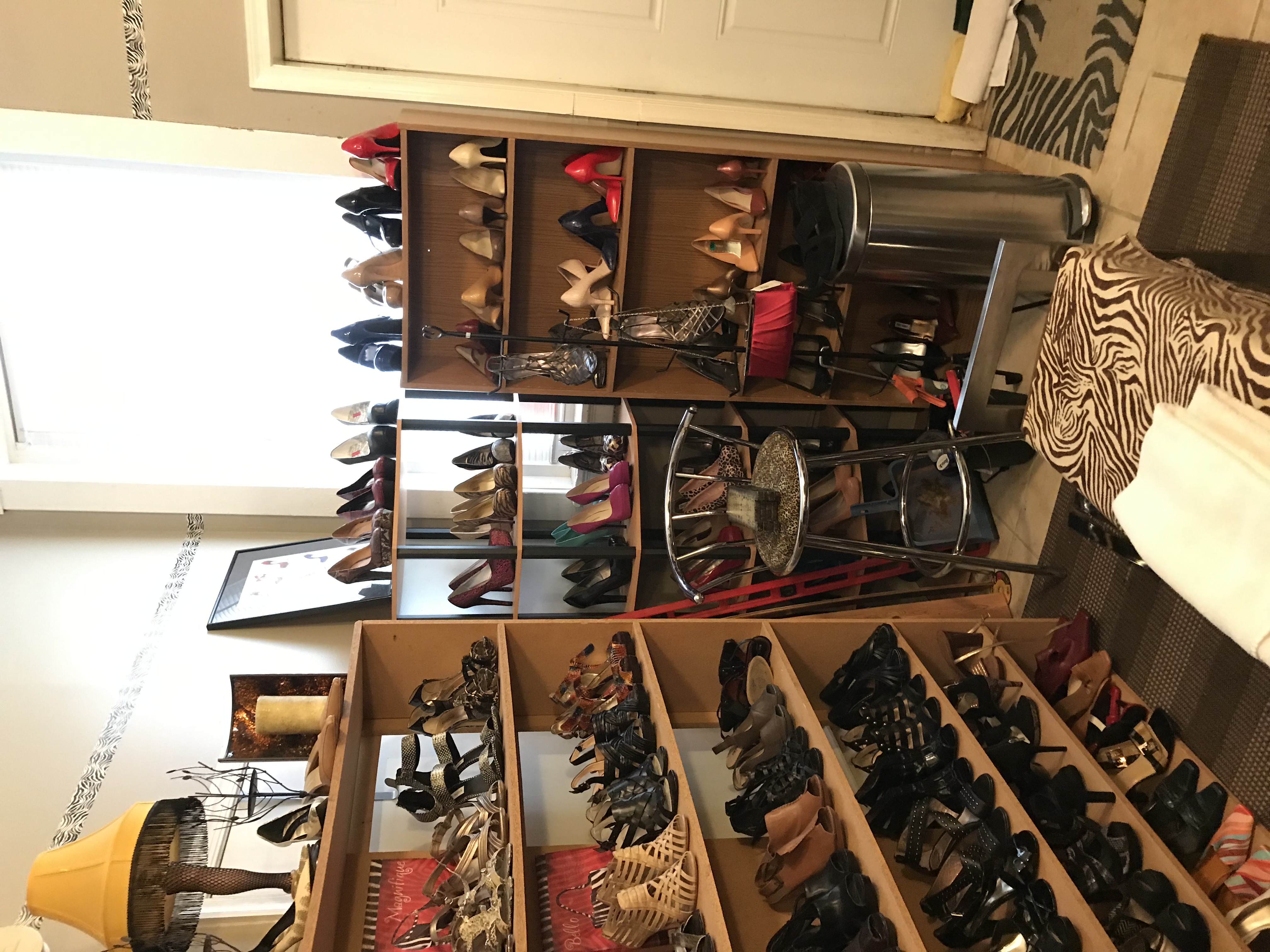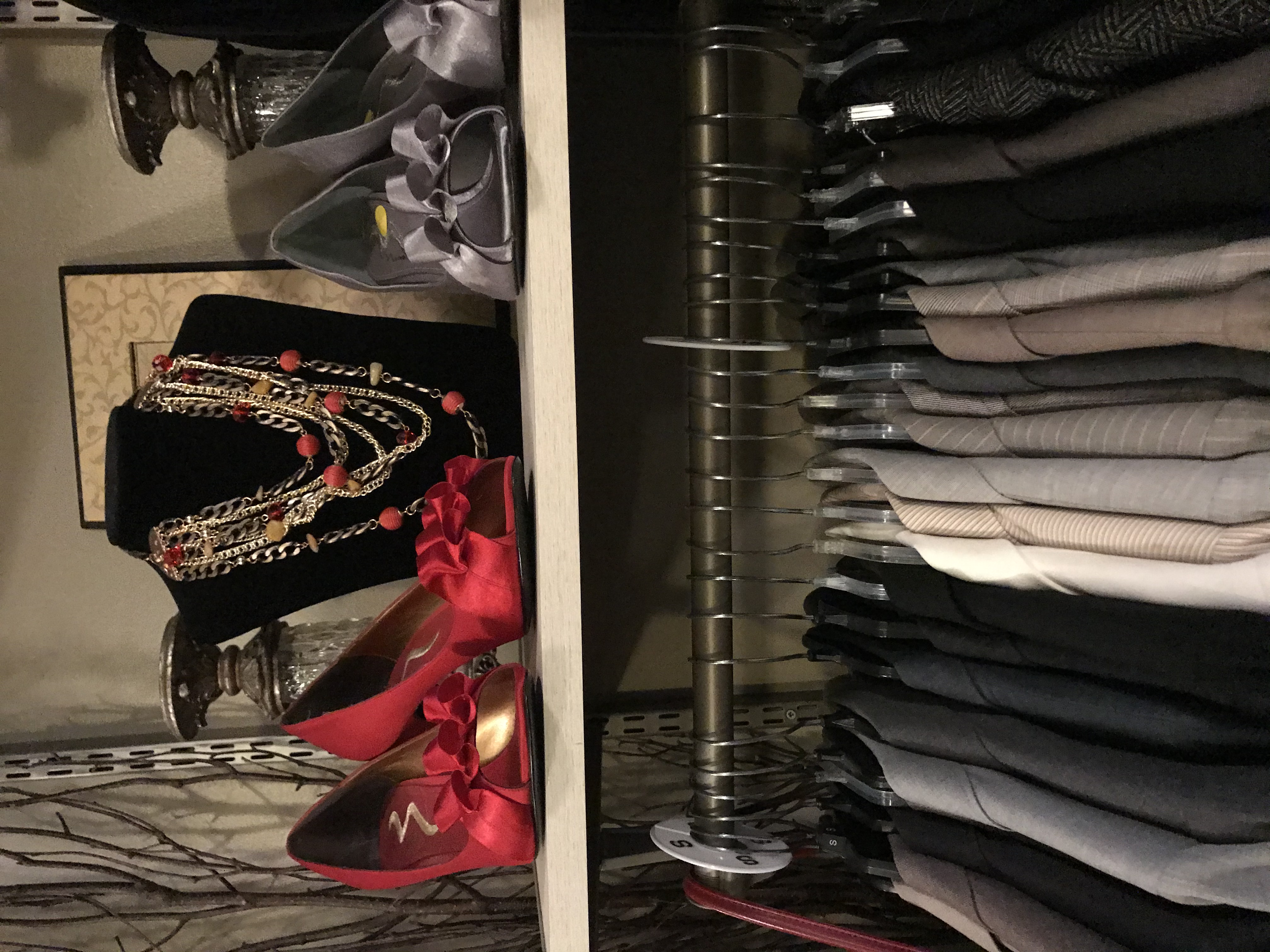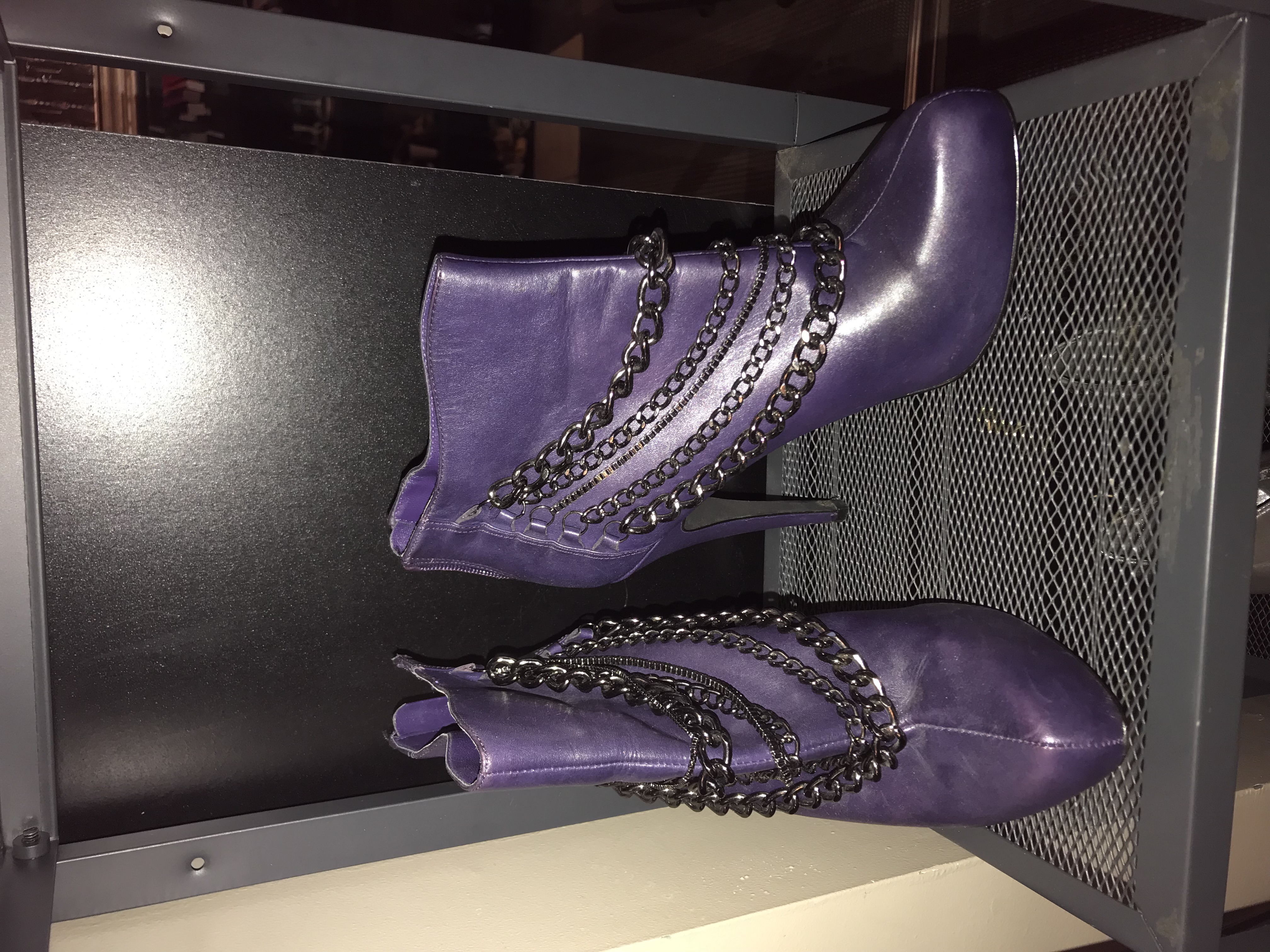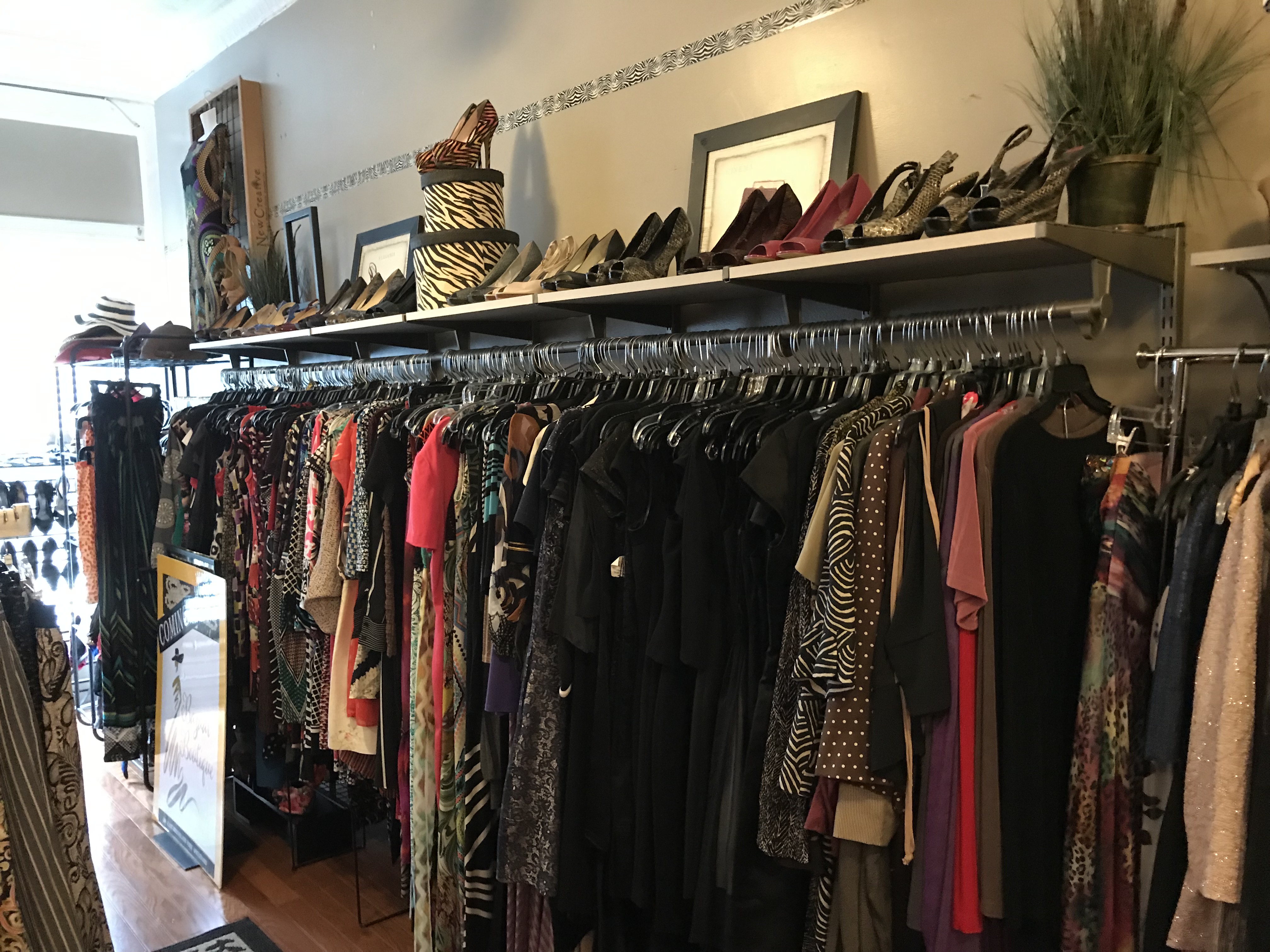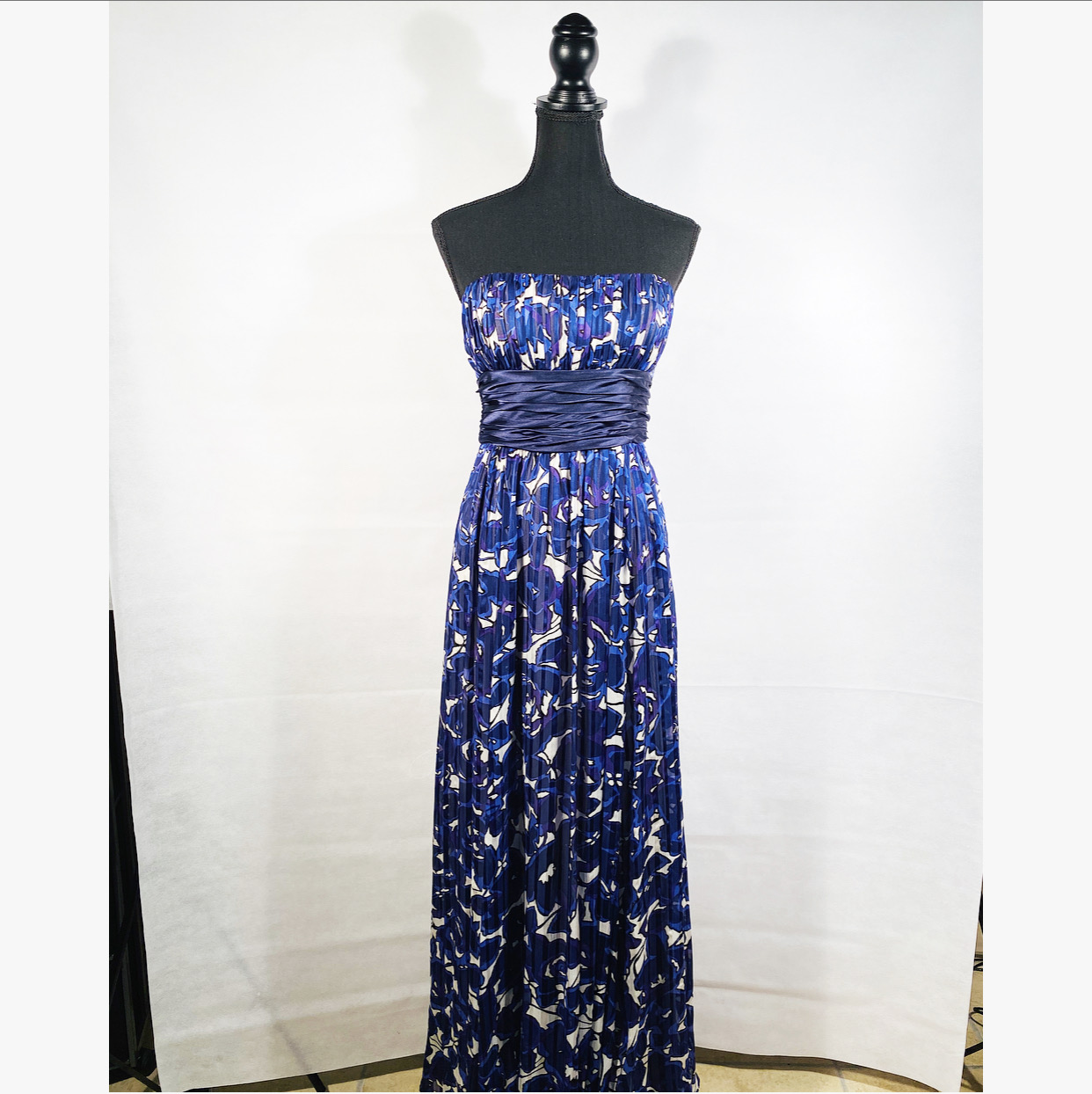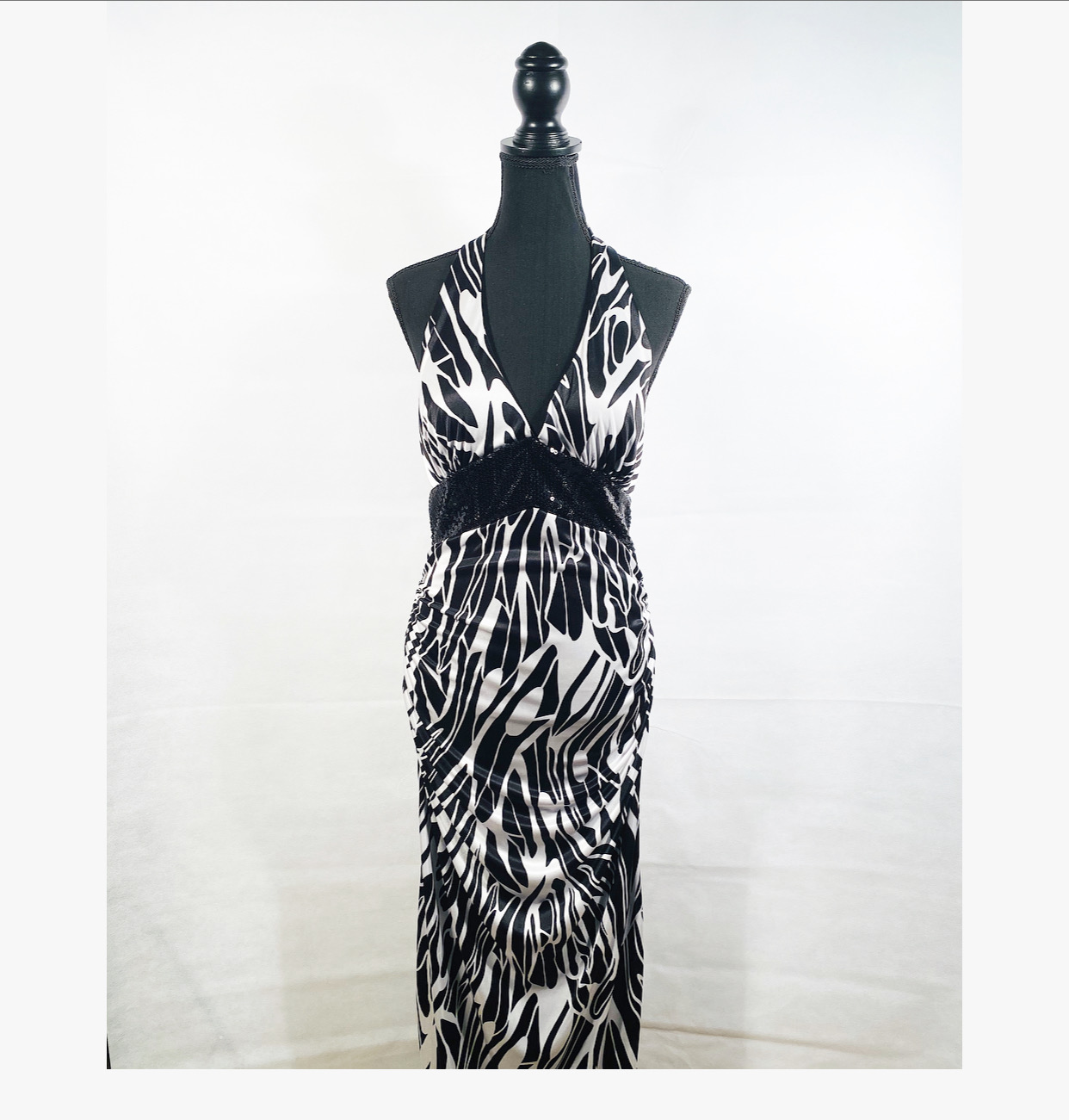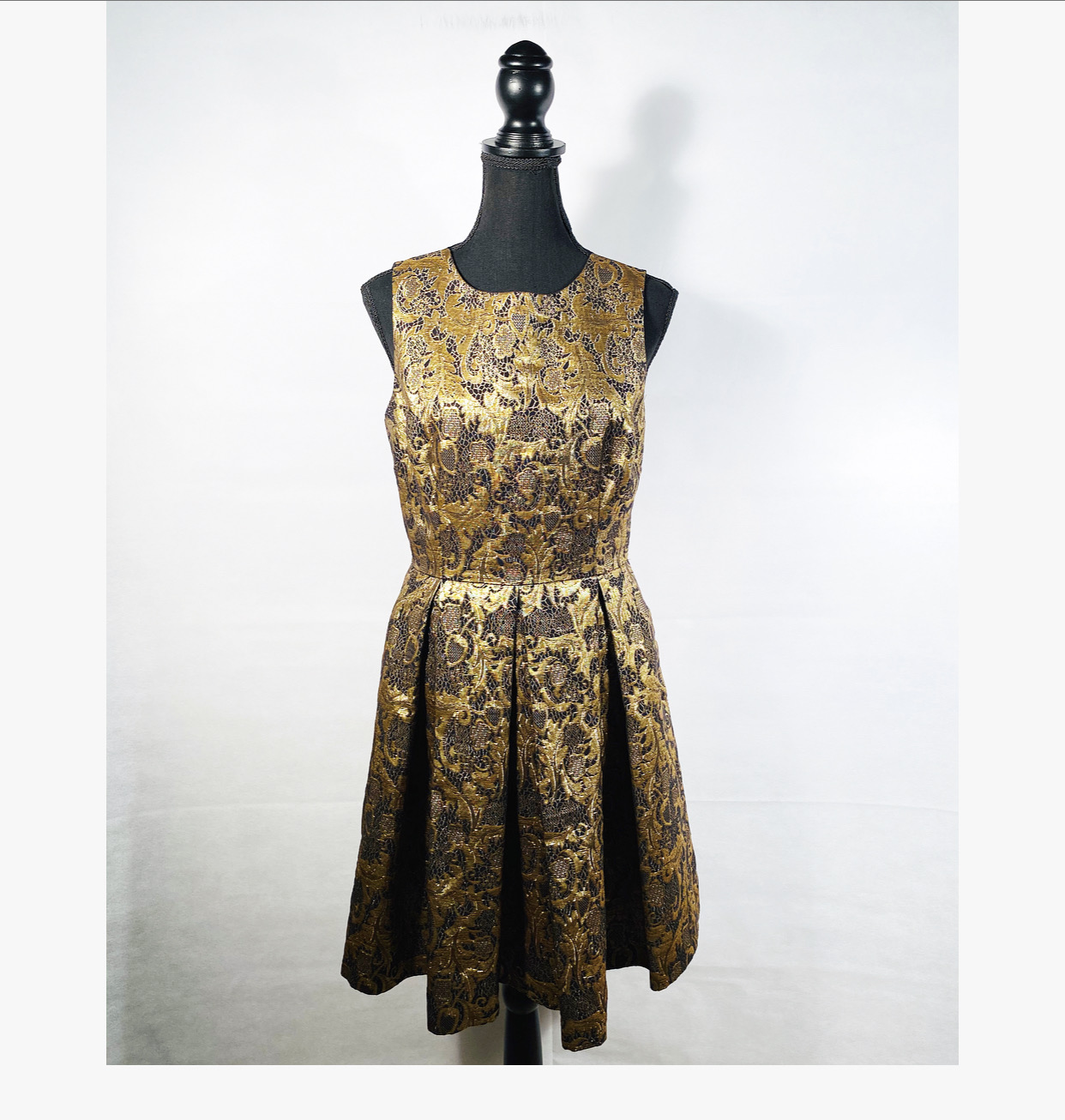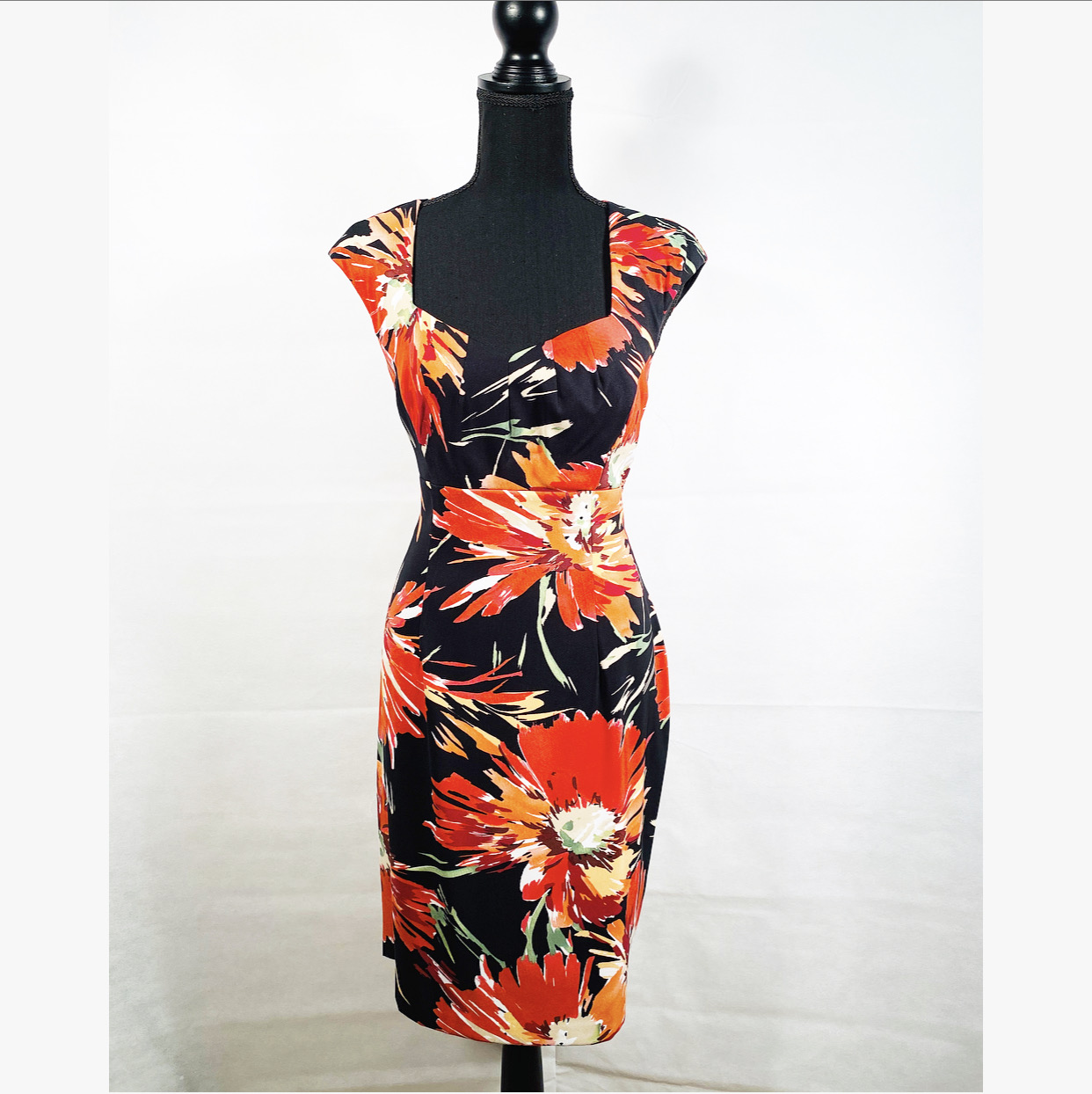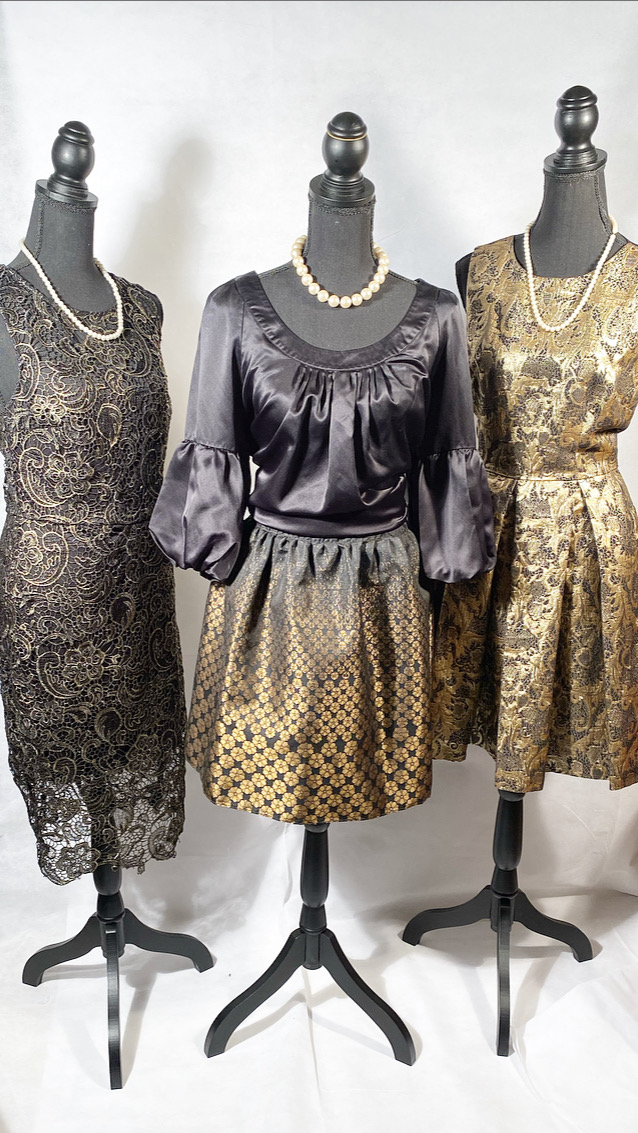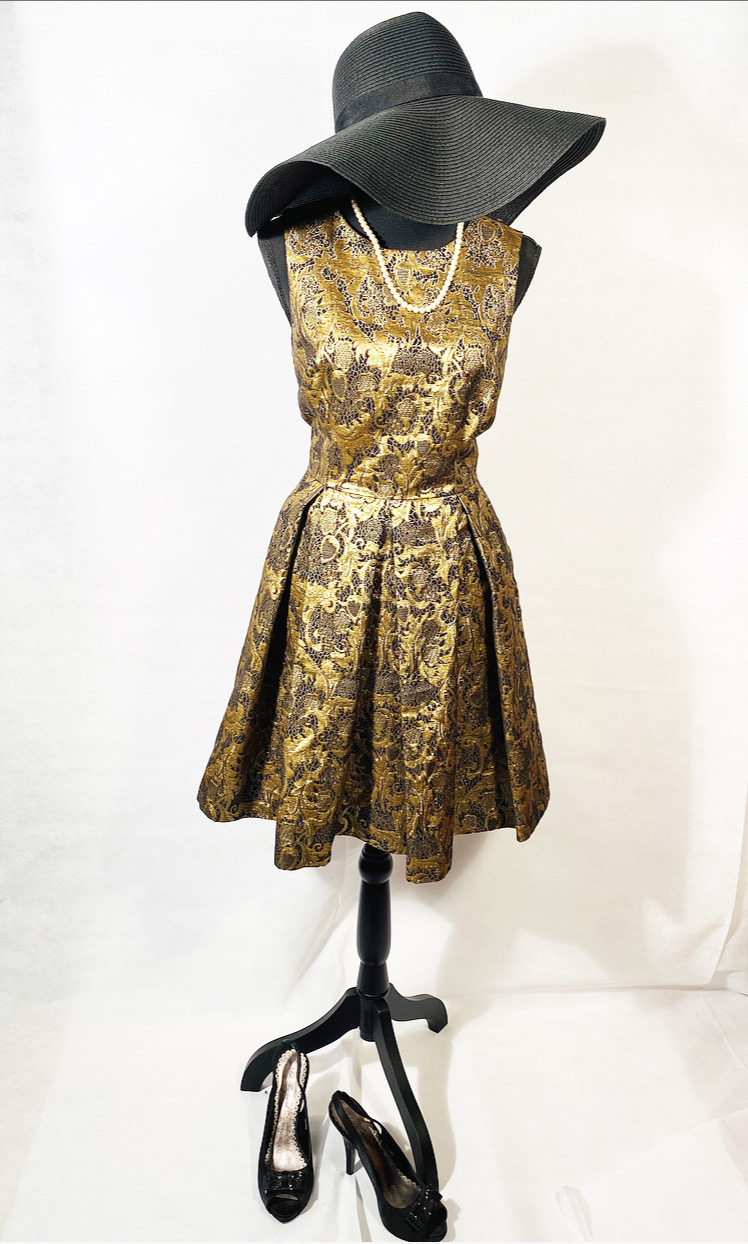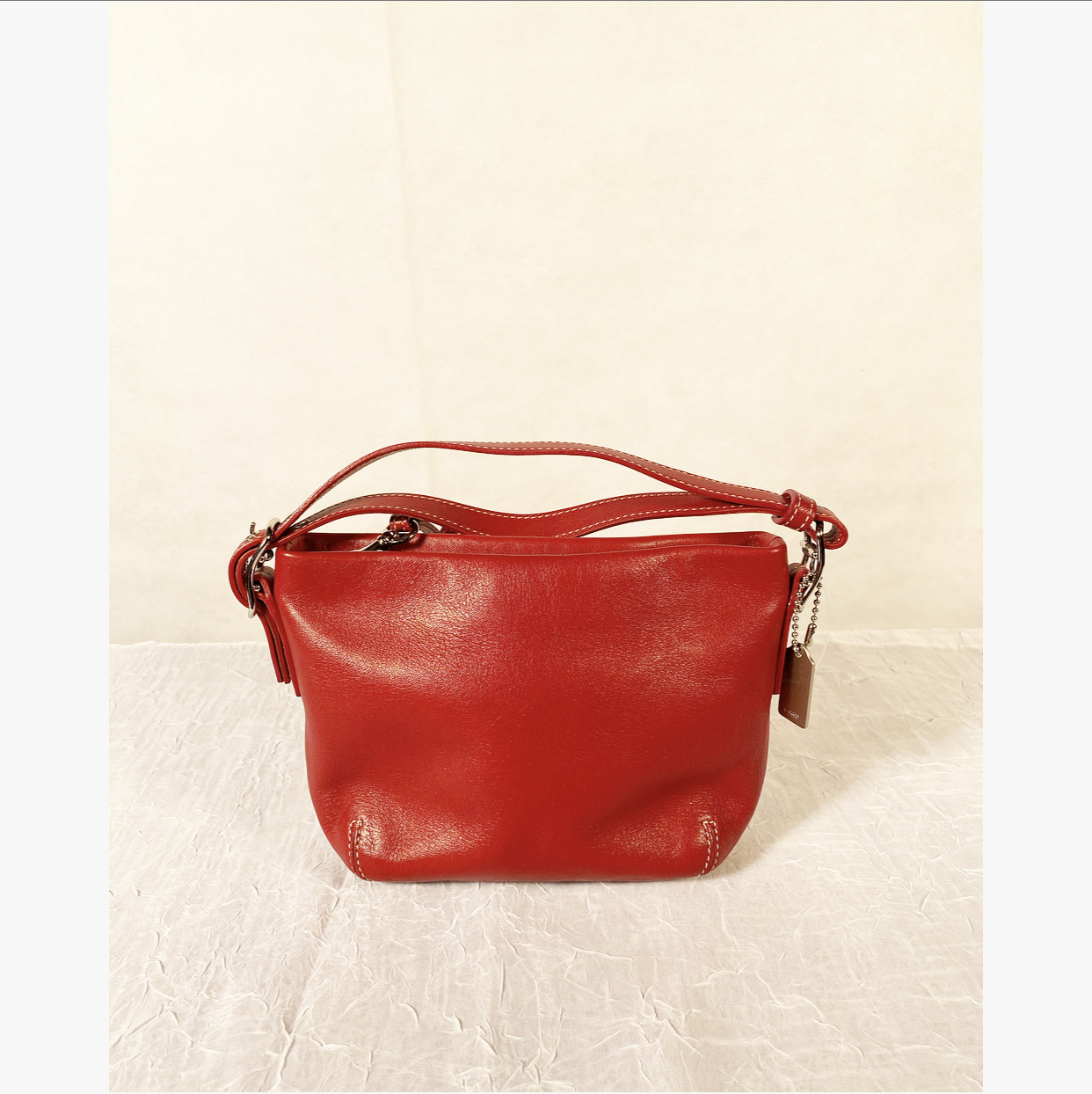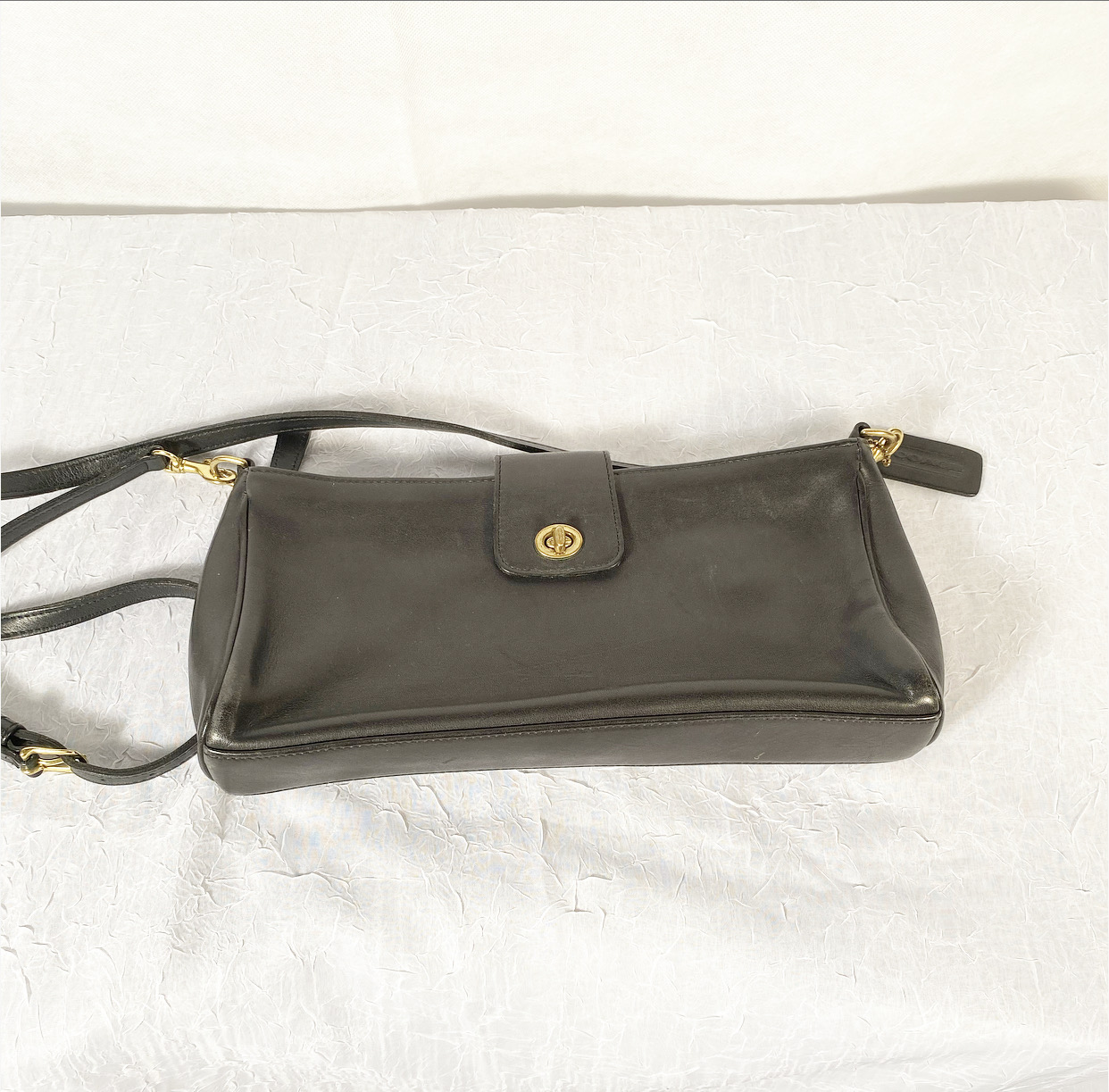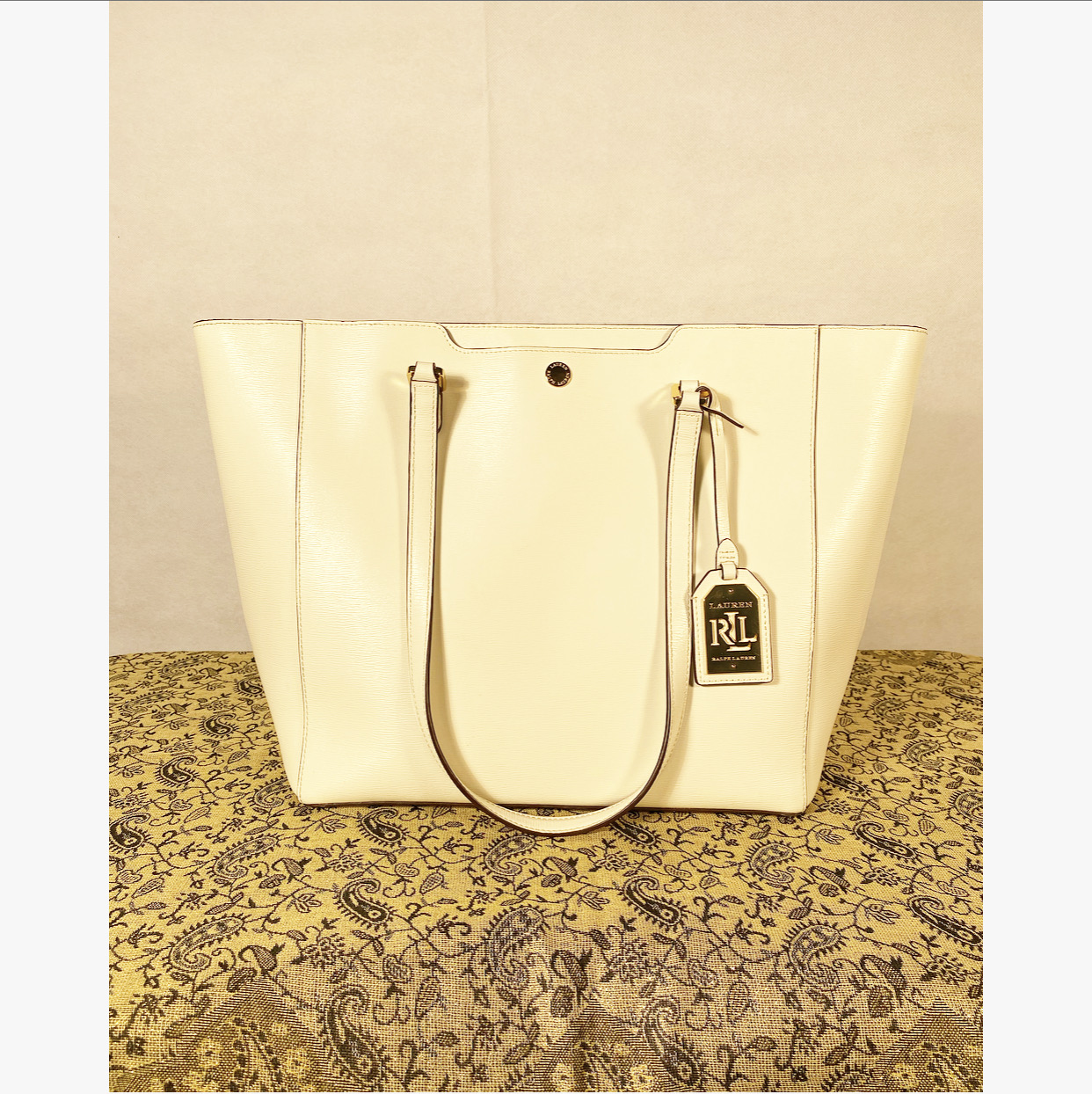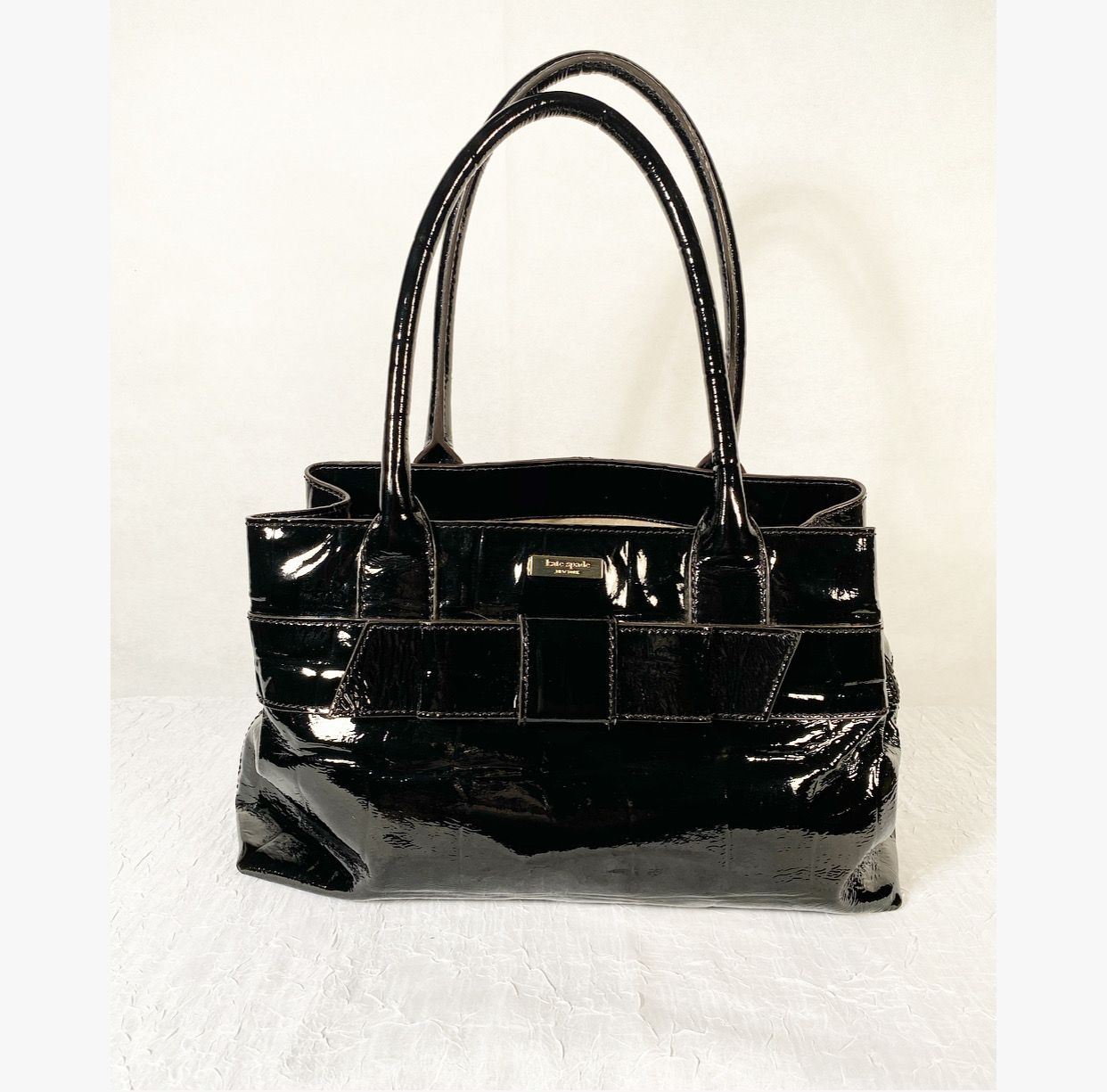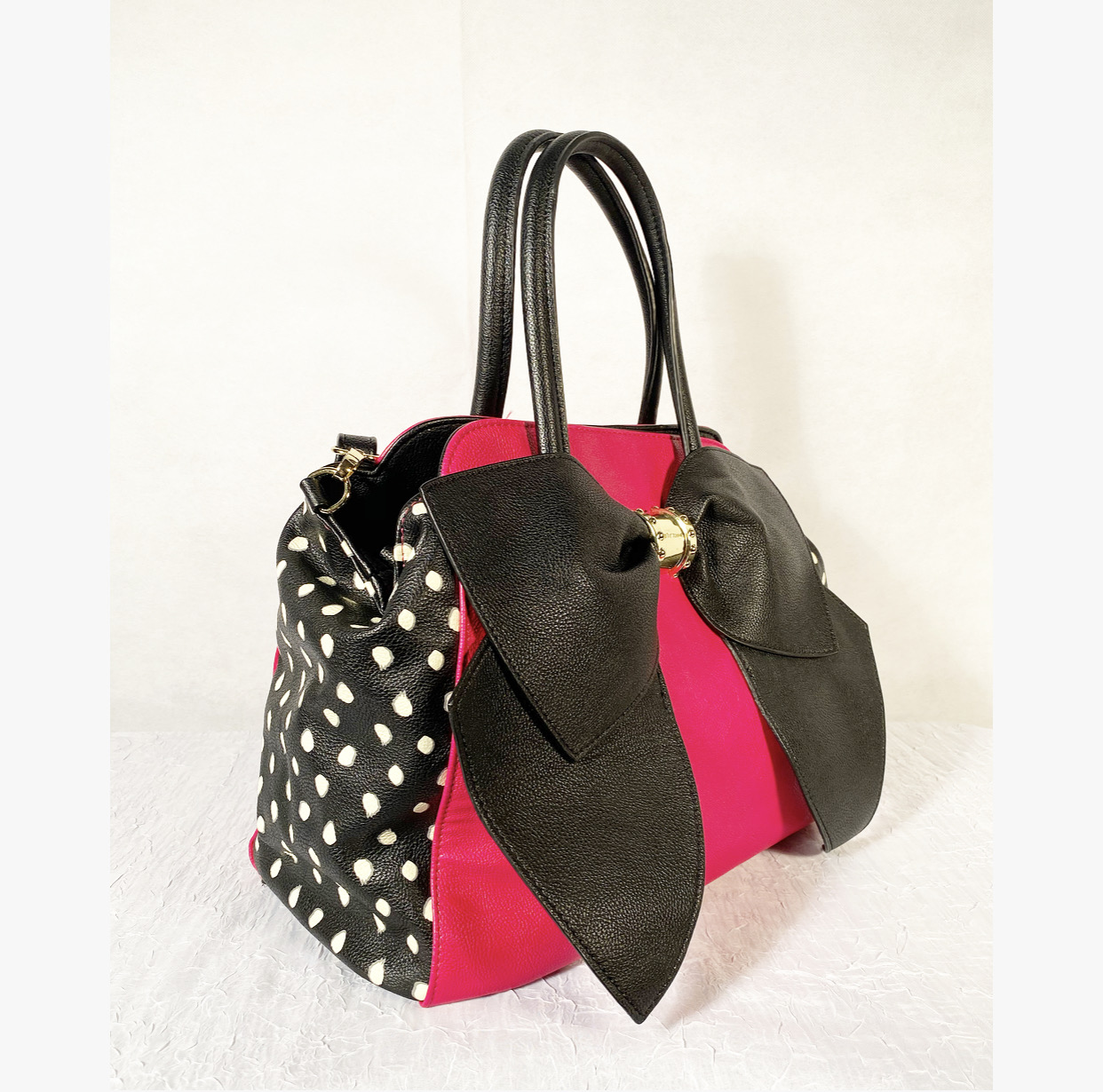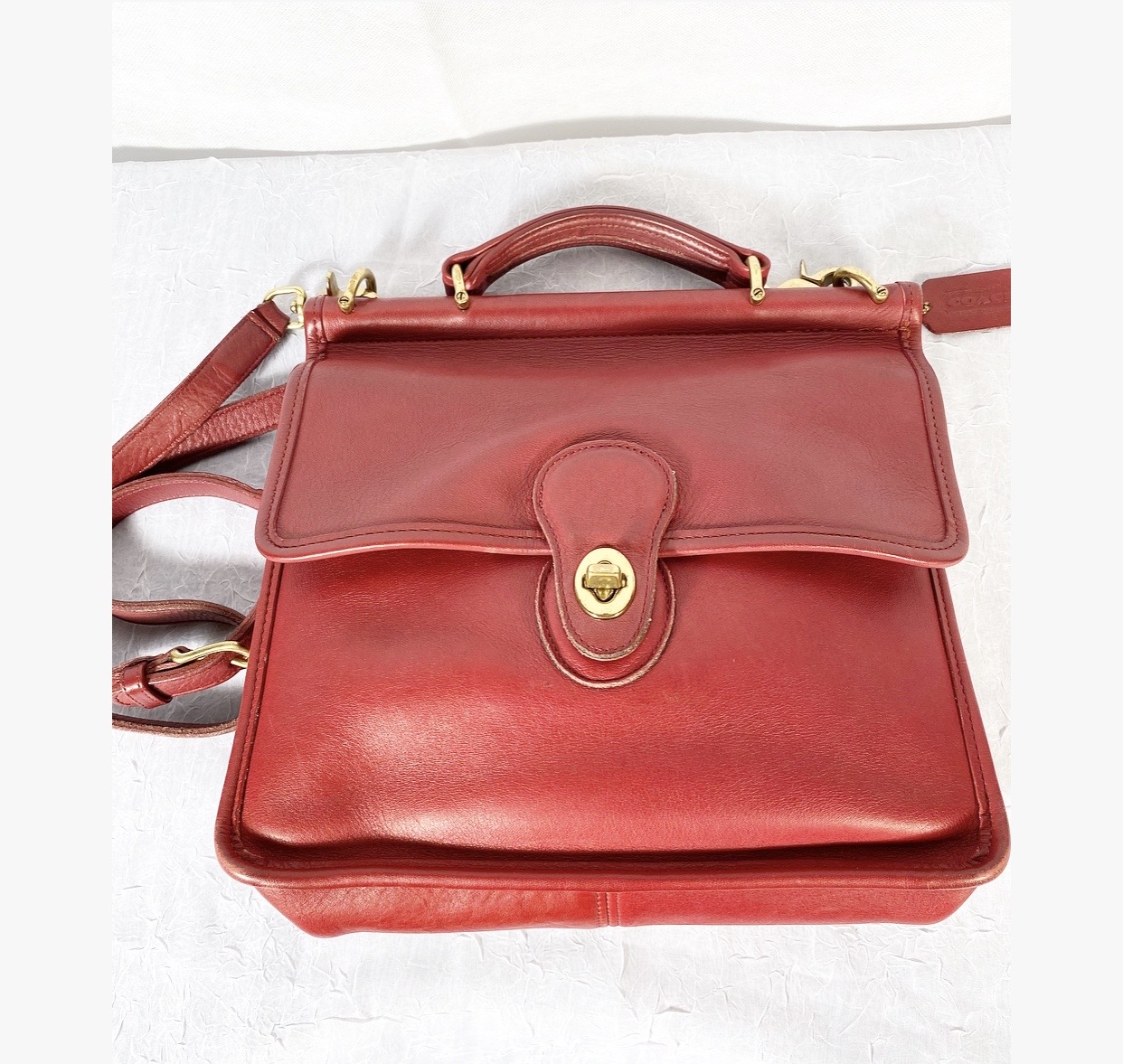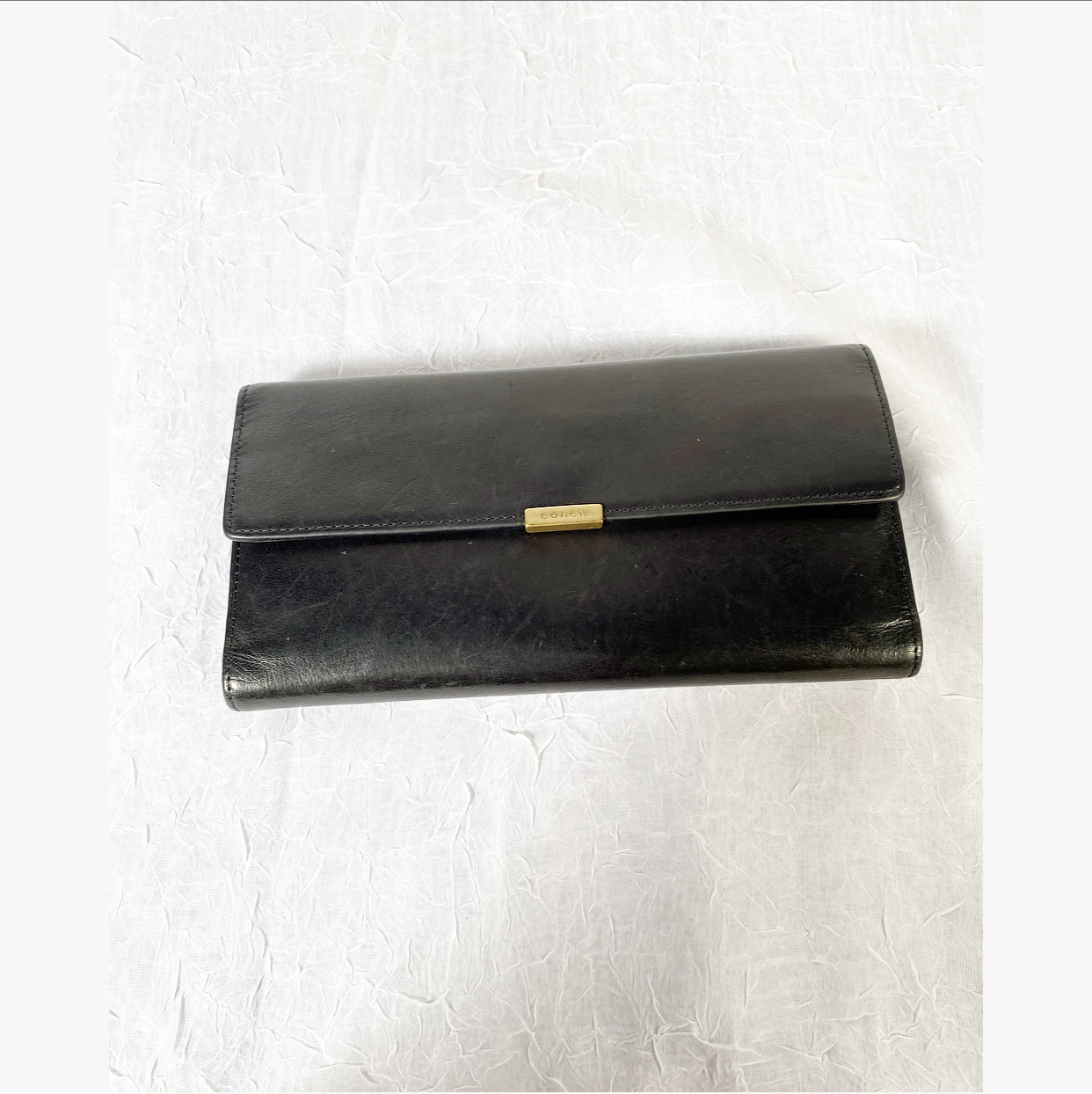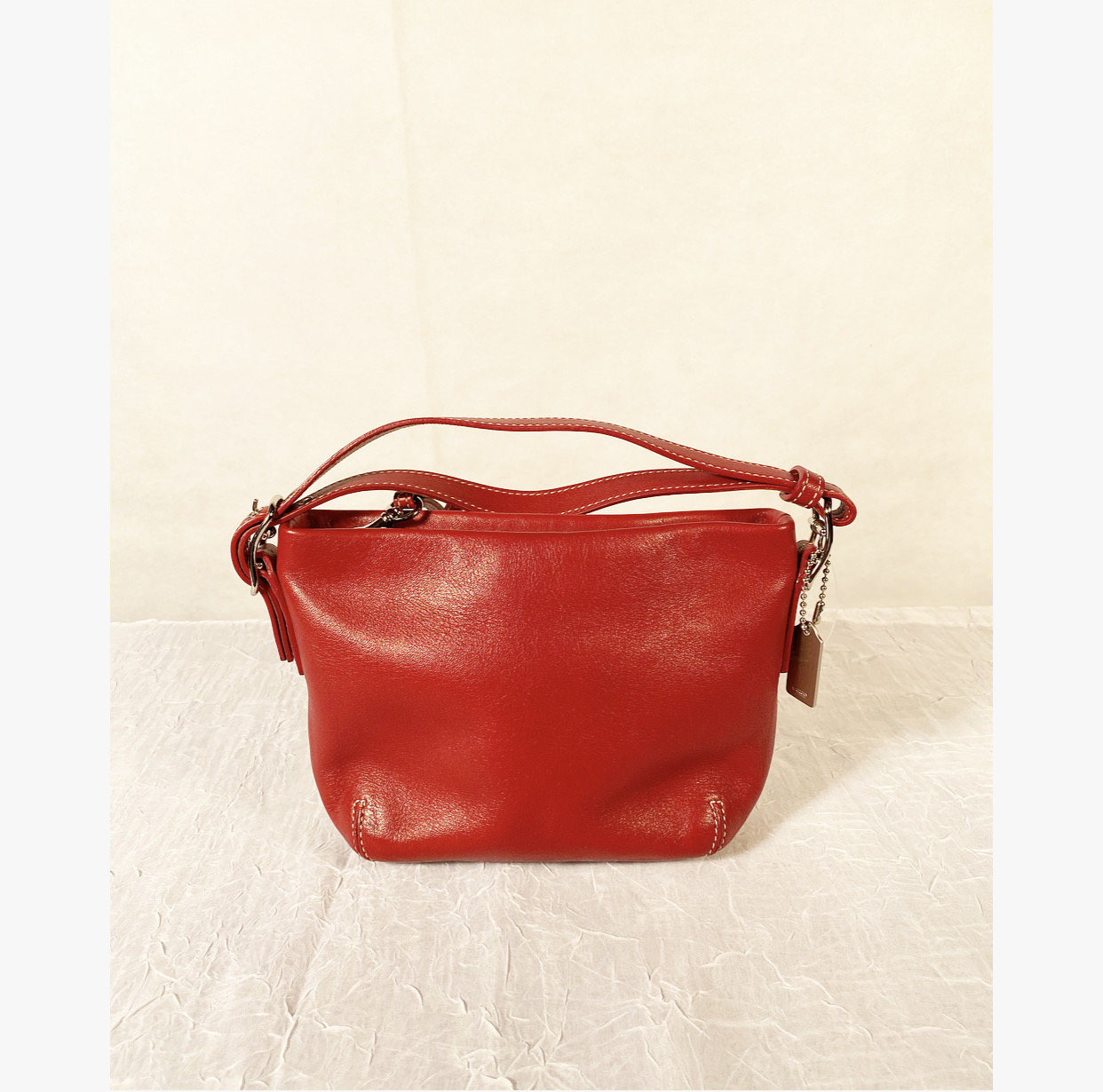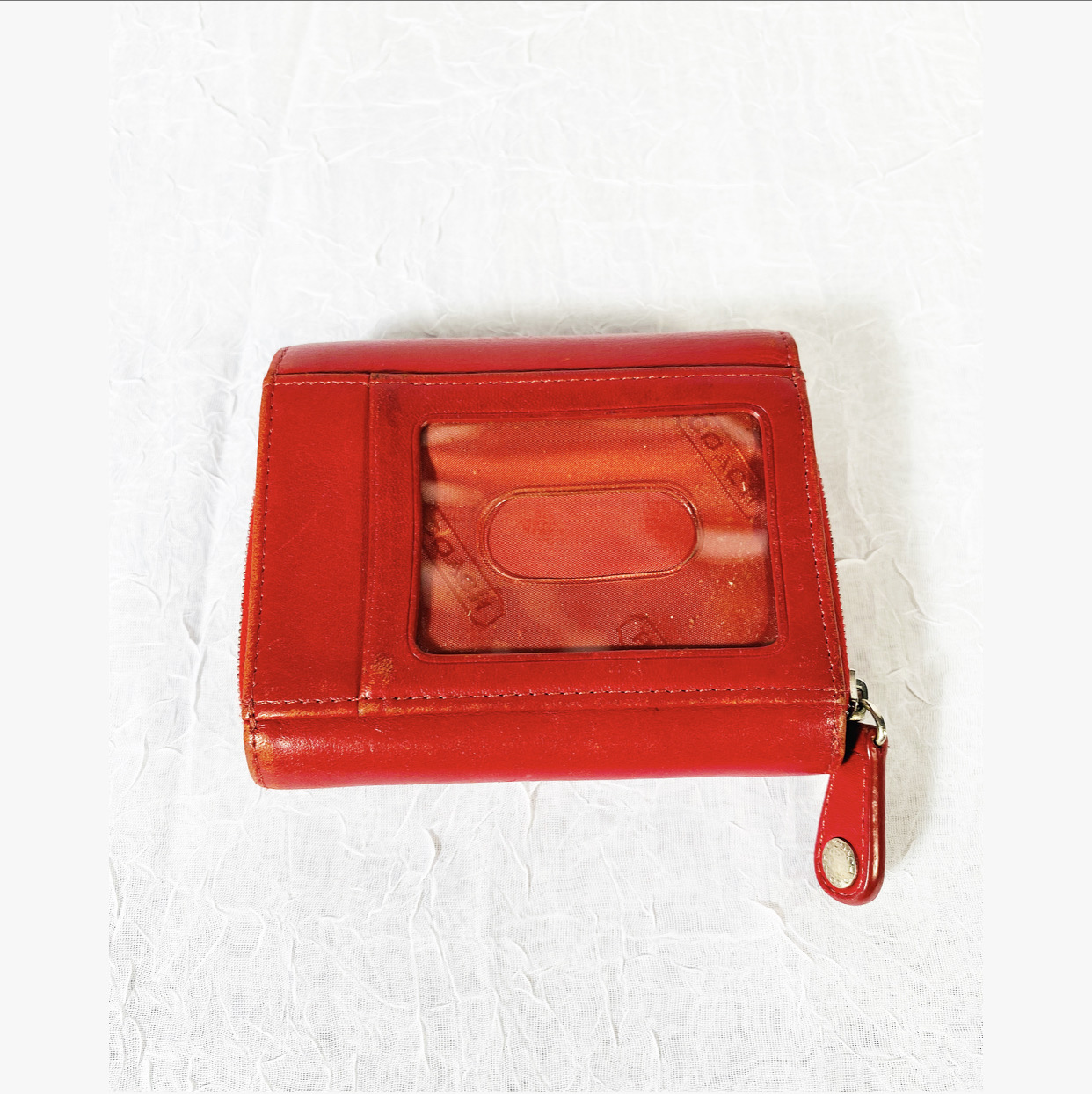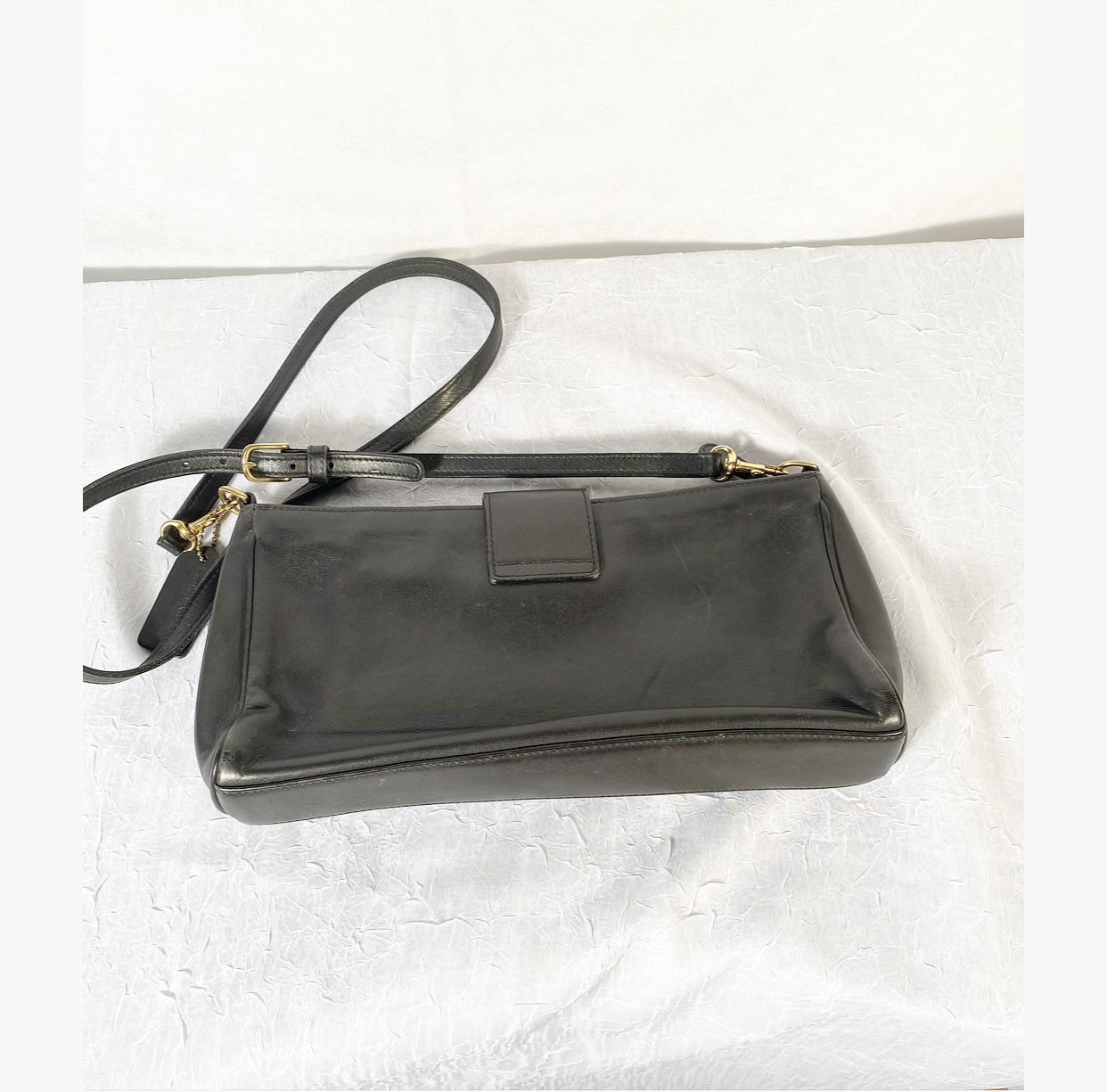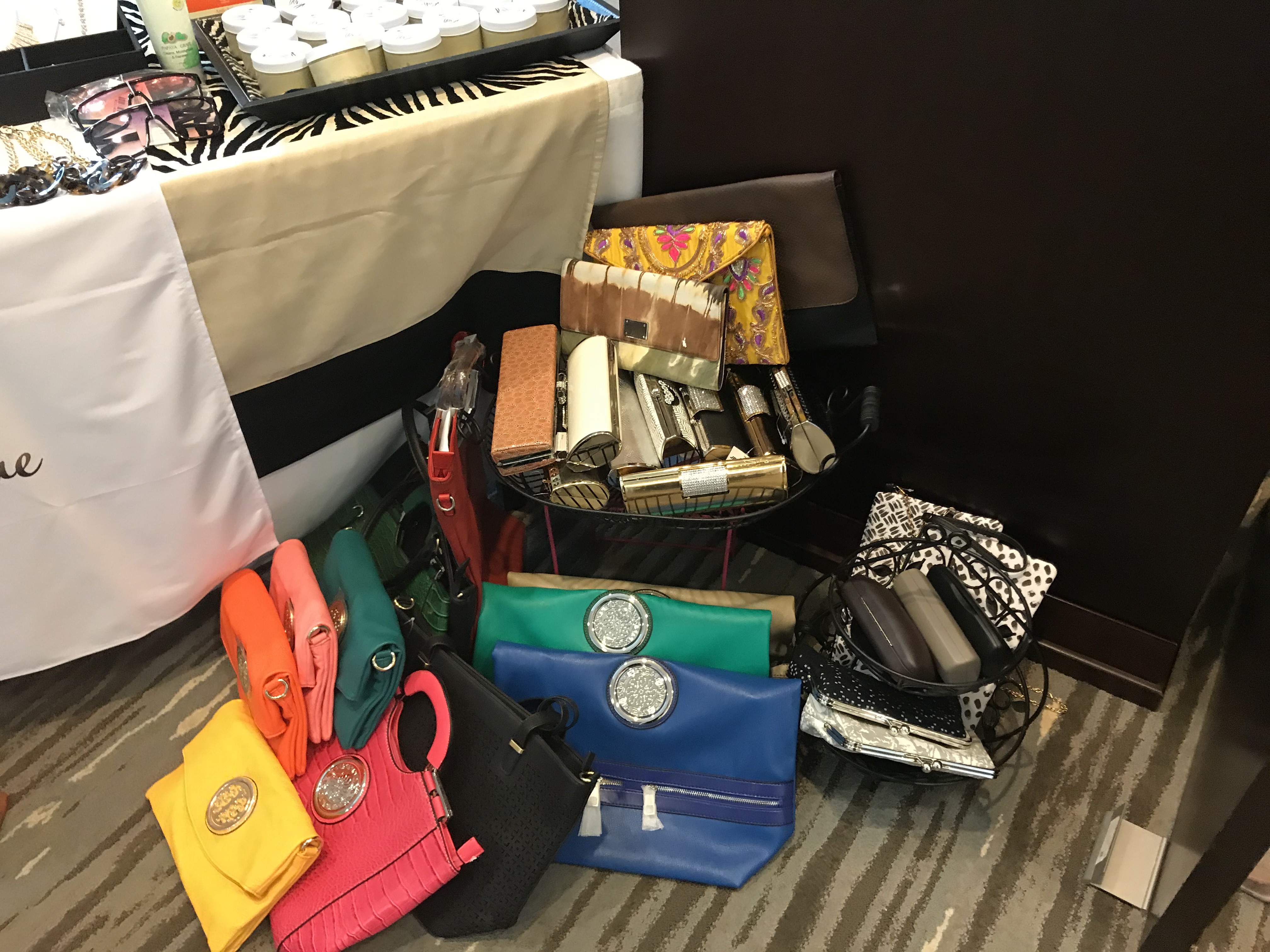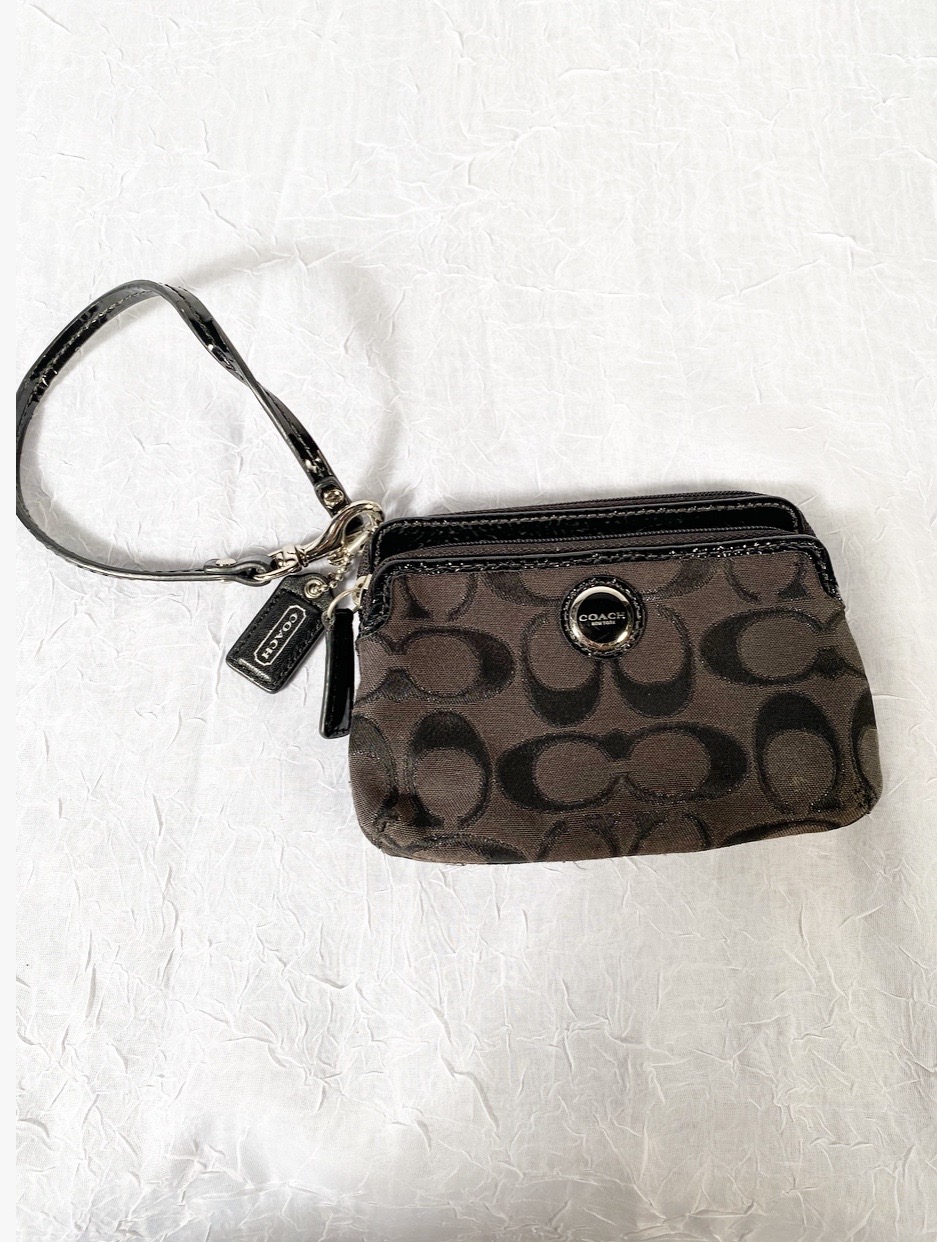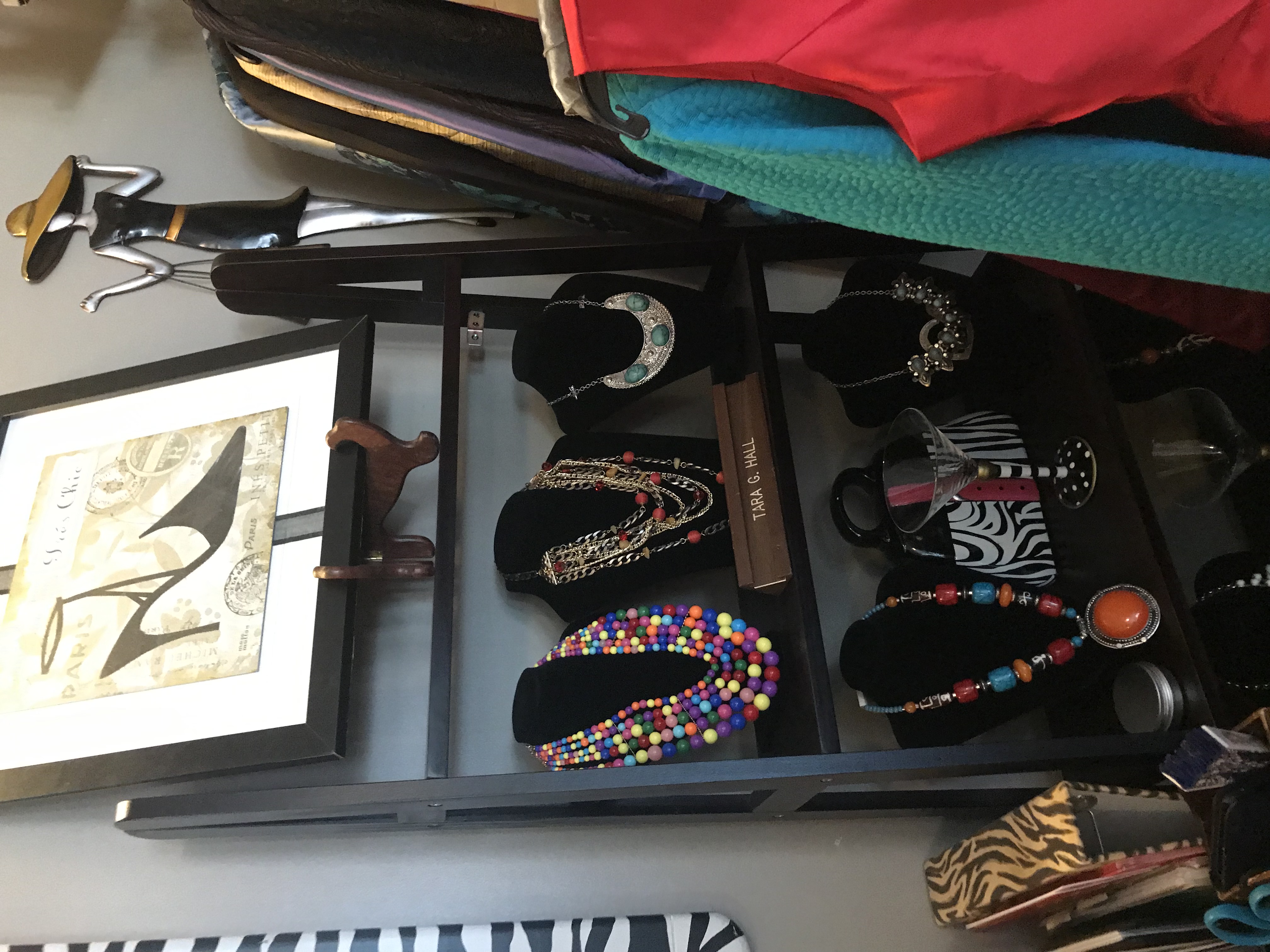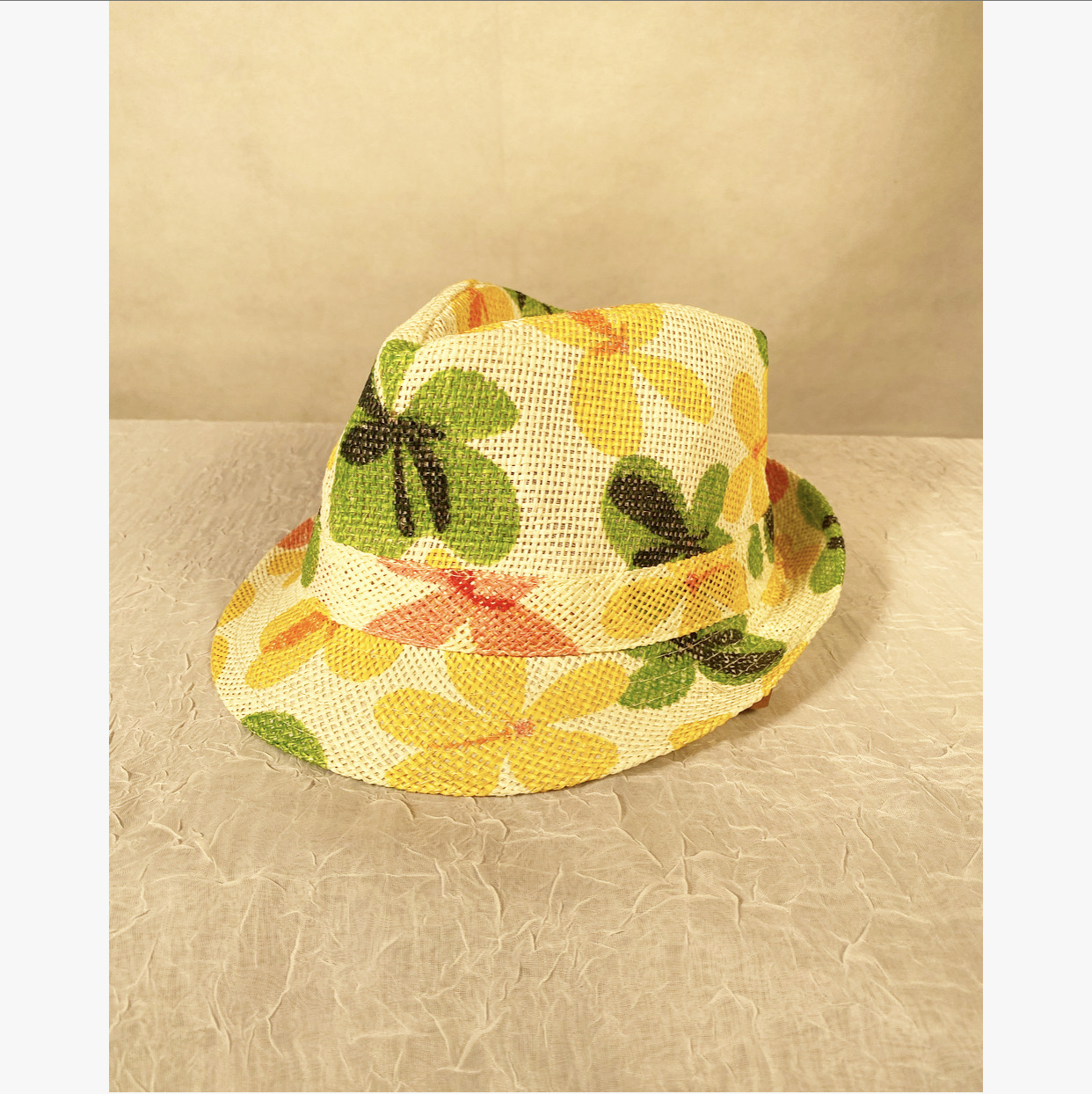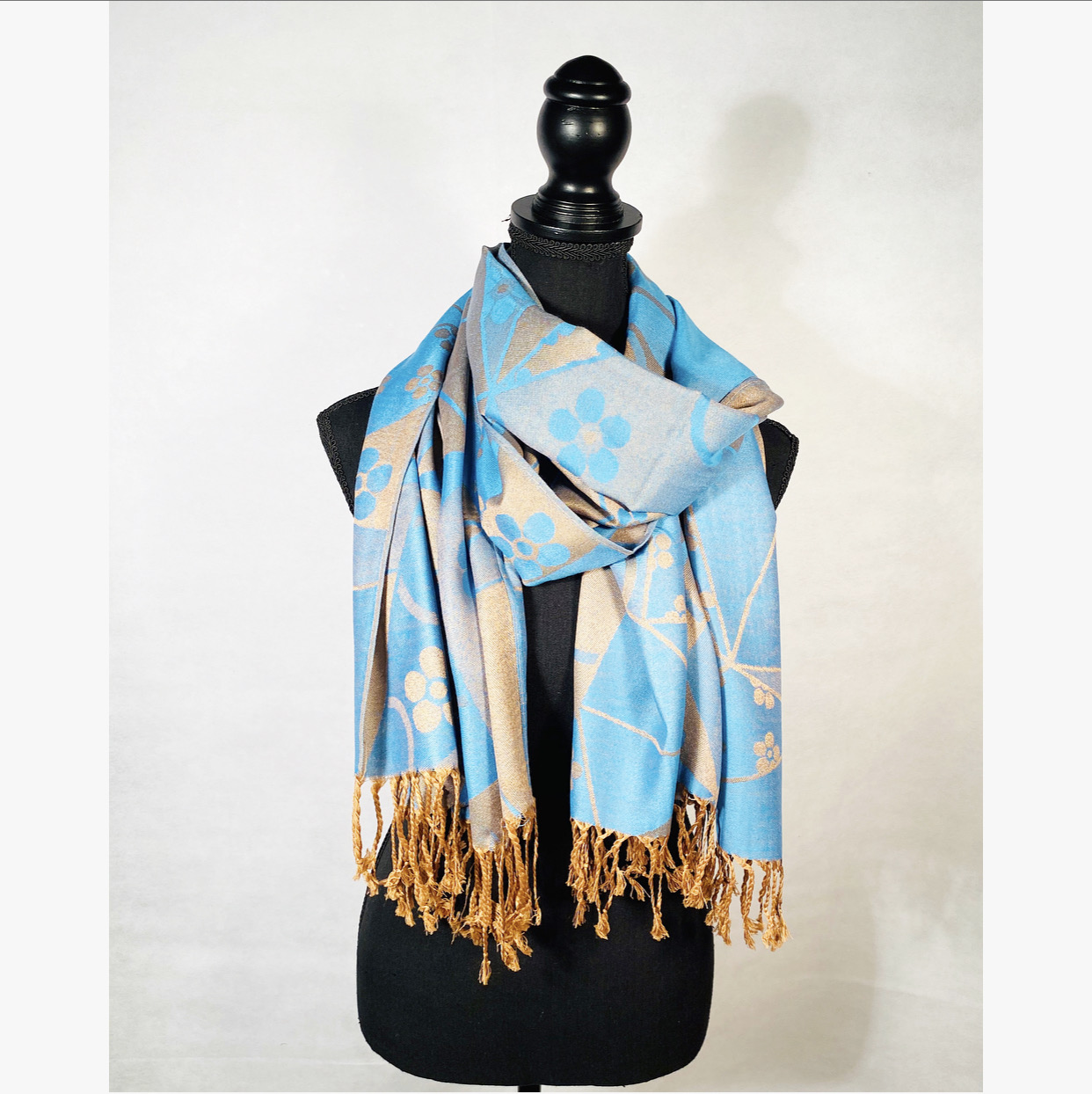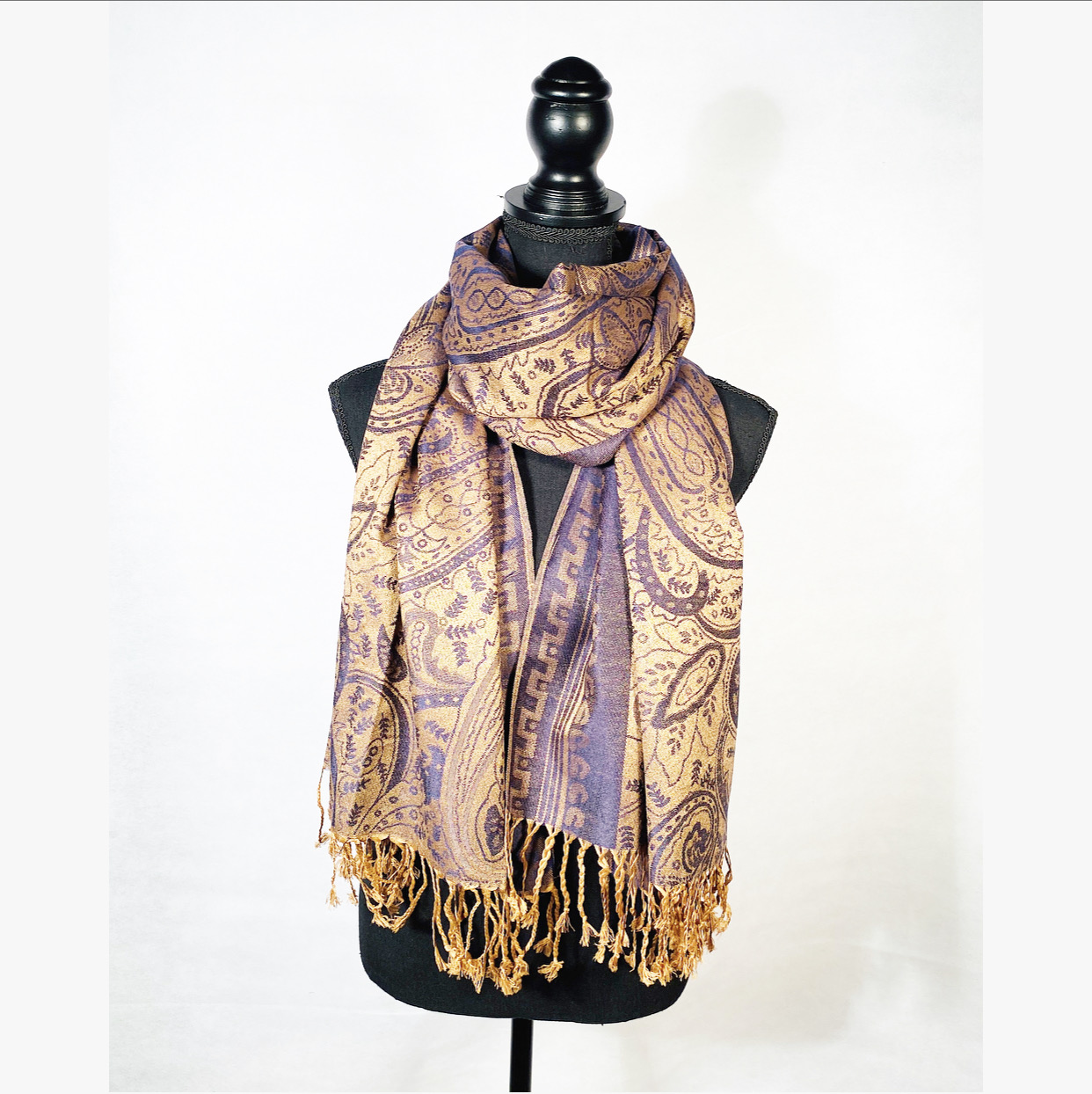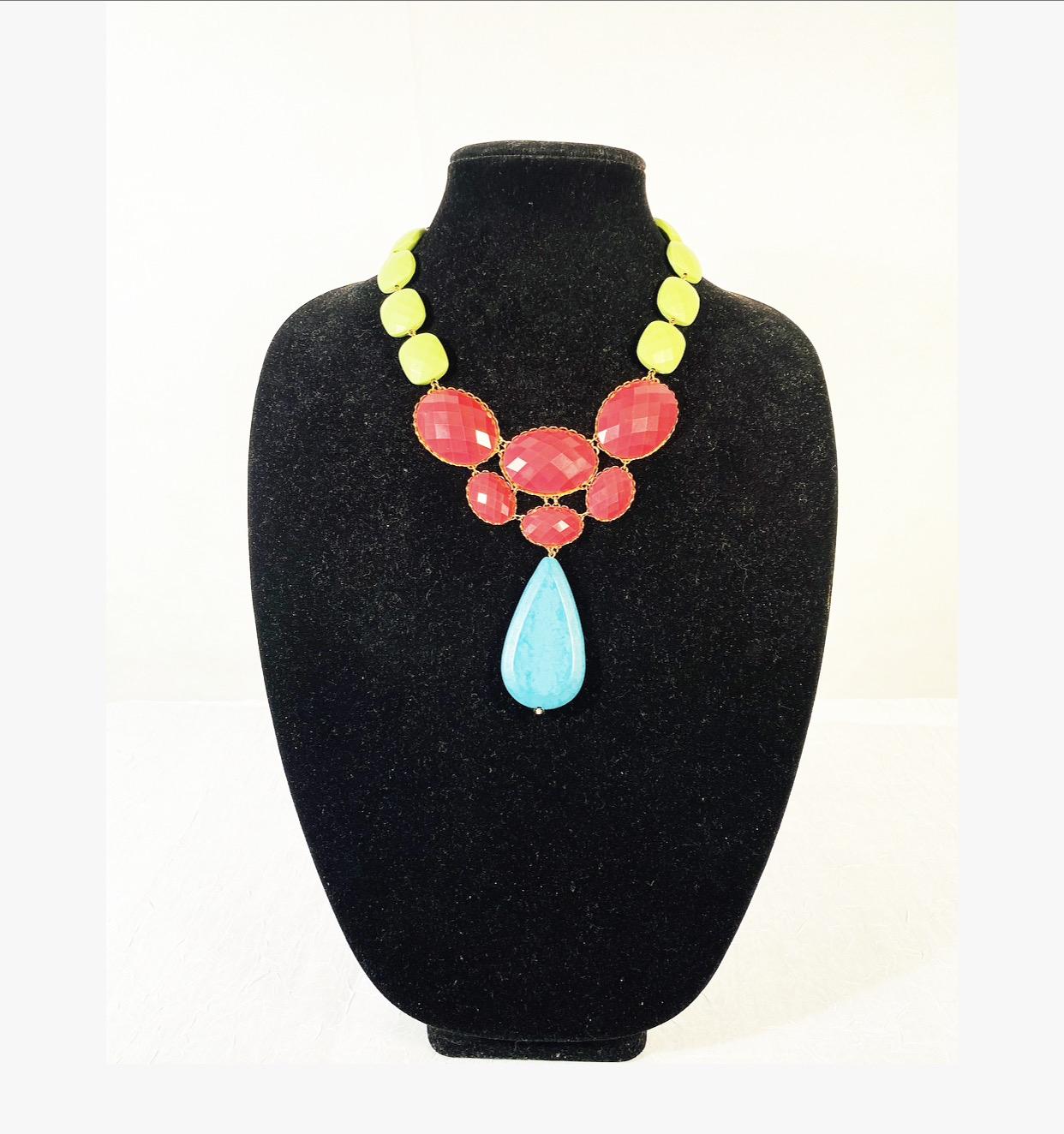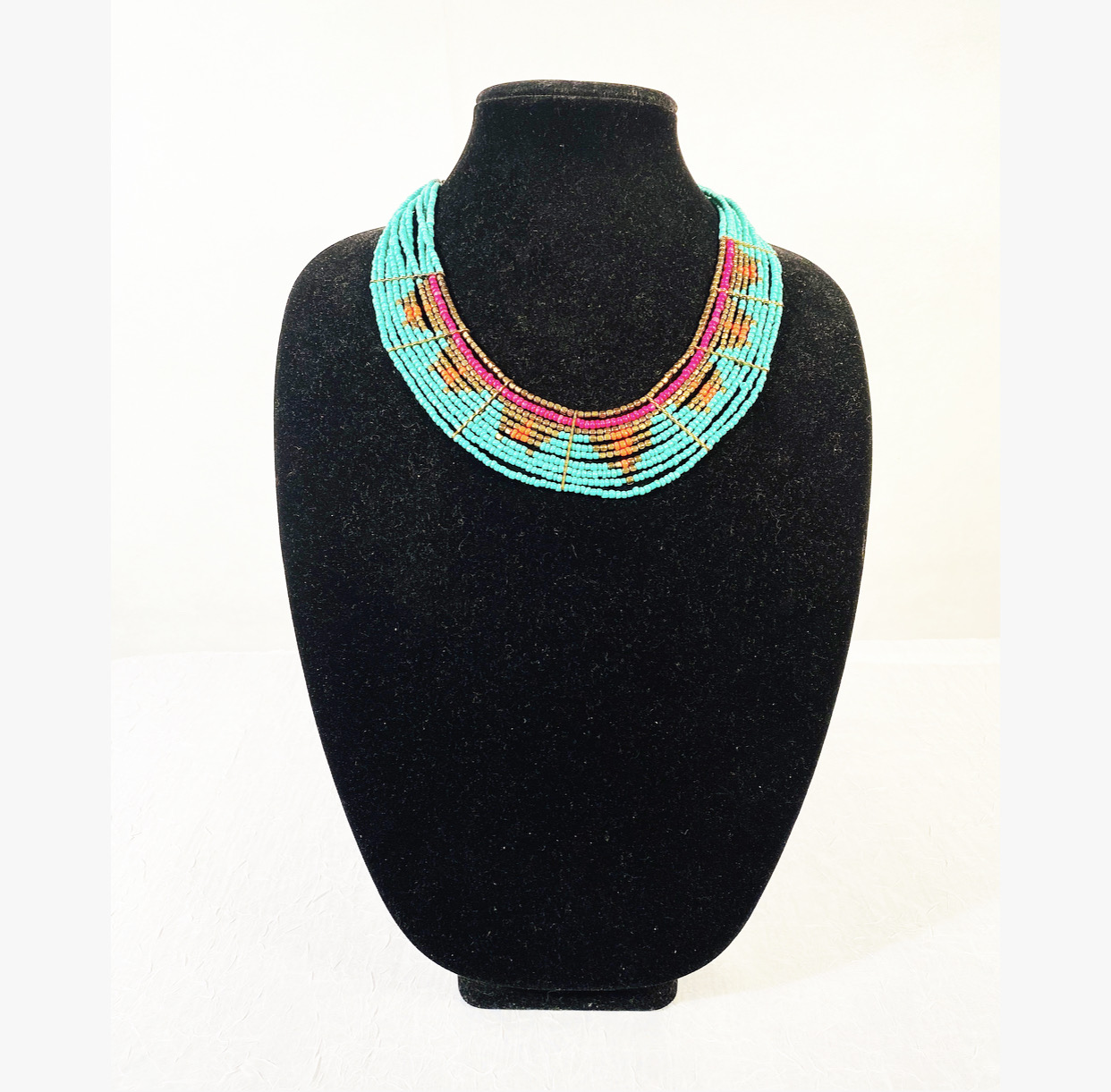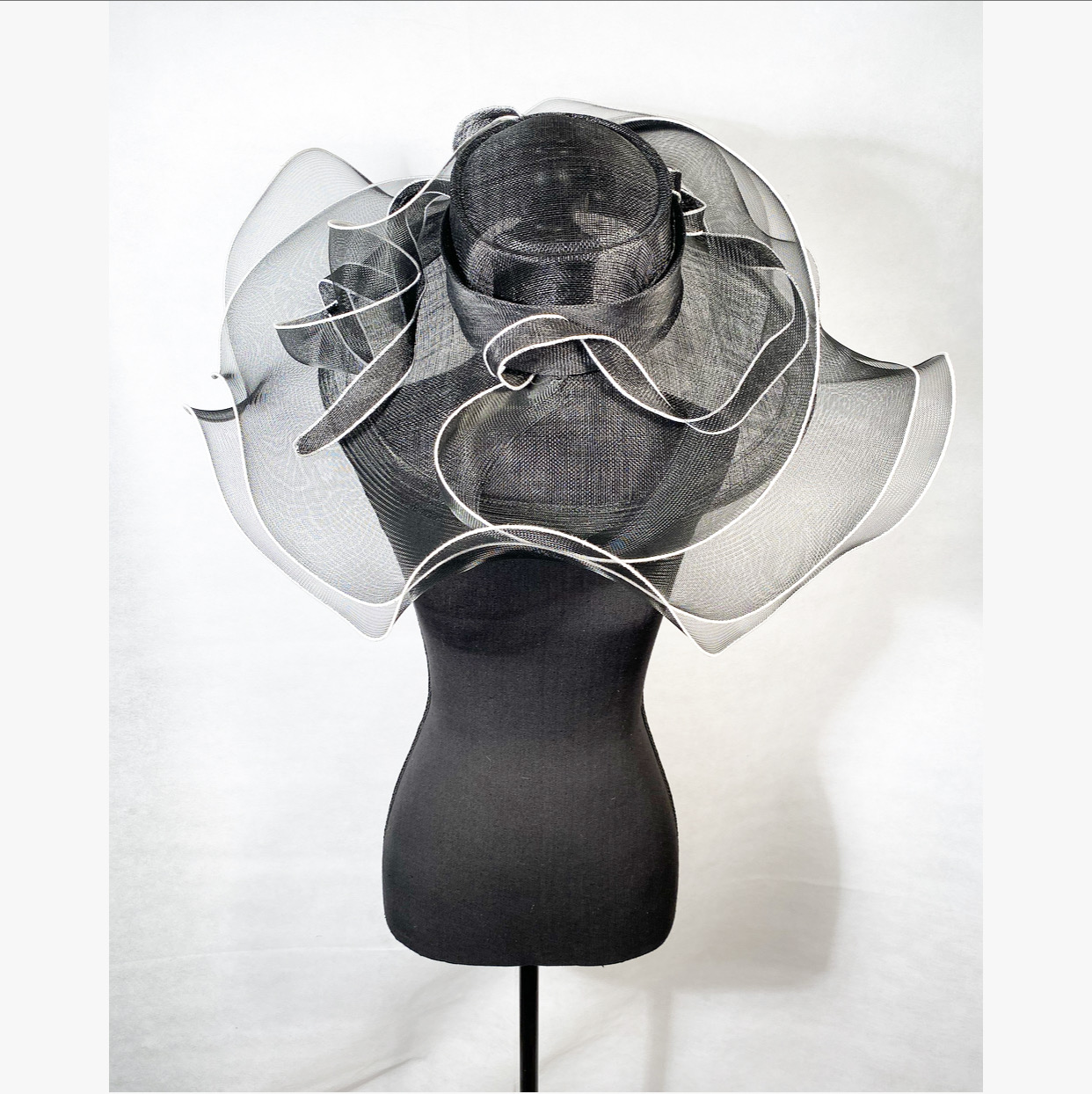 In the News
Develop Friendships through Shopping at Tara's Bazaar Boutique in Richmond's Northside (Brookland Park Blvd.)! Now Open!
Fashion Stylist/Image Consultant, and Owner of Bazaar Boutique, Tara Gregory Hall, is ready to assist women of all ages with her one-stop, beautifully designed boutique, which is conveniently located in Richmond's Northside at 206 E. Brookland Park Boulevard (across from Richmond Community High School—beside Sleep and Total Wellness), Richmond, Virginia 23222.

I had the opportunity to not only tour the beautifully decorated boutique, but it's such a blessing to be able to pick up the telephone, call Tara on short notice (media assignment, business meeting, special occasions, etc.) and experience that 1-on-1 "private" professional pampering—knowing that when leaving Bazaar Boutique, I walk out with a huge smile of complete satisfaction; and I'm ready to rock and roll! Yes! This boutique is one of the best kept secrets on Brookland Park Boulevard! From the time you come through the door until you're ready to leave (most people want to stay and just have fun while shopping…smile!), Ms. Hall's outstanding customer service makes you feel welcome! She will consult with you to learn about your reason for coming (special event, shopping for a friend, or just browsing!).

How are the prices?
The prices are definitely affordable for the average woman seeking attire for job interviews, attending special galas, seeking a nice suit to wear to work or church, or even nice casual wear. In other words, it's all there—everything you need and more! If you're concerned about what type of accessories you'll be wearing, worry no more because the boutique also features unique accessories, as well as shoes, handbags, hats, jewelry and more! Ms. Hall is definitely not like the average salesperson who follows you around and won't allow you to breathe, but she is there to assess your desires and offers her assistance in helping you to make a fashionable choice that will result in making you feel like the woman you should be… special, deserving, confident and ready to conquer the world! Need I say any more ladies?


Deone
Personal Shopper
Fashion should be fun, not stressful! At Bazaar Boutique we understand that life can get crazy, time has changed and sometimes it's difficult to find a place to shop and/or the time to put together an amazing outfit. So let us help you with our free personal shopper service. Simply set up an appointment and we'll handle the rest! Our personal shopper will select several outfits for you to try on based on your preferences and needs. That includes business or casual attire as well as shoes and accessories to go along with each look. All you have to do is relax and enjoy this special service. Bazaar Boutique carries a variety of all sizes and maternity, so we truly have something for everyone. Schedule your free personal shopper appointment today!
Unique and Innovative
Bazaar Boutique offers other style services for the busy women who lives in Virginia, such as alterations personal styling, personal shopping, wardrobe organizing, closet designing, special ordering during store hours and curbside pick-up,. We are also open by appointment for the women who enjoy the boutique fashions and want a place where she can go to get personal services that meet her personal lifestyle which ensures that she can feel confident and empowered. We build awareness of brand and services, provide educational materials and programs that enable women greater decision making confidence, translate trends into reality to make sure women feel current, appropriate and most importantly like themselves. Line up looks for every category of their lives making getting dressed effortless and easy.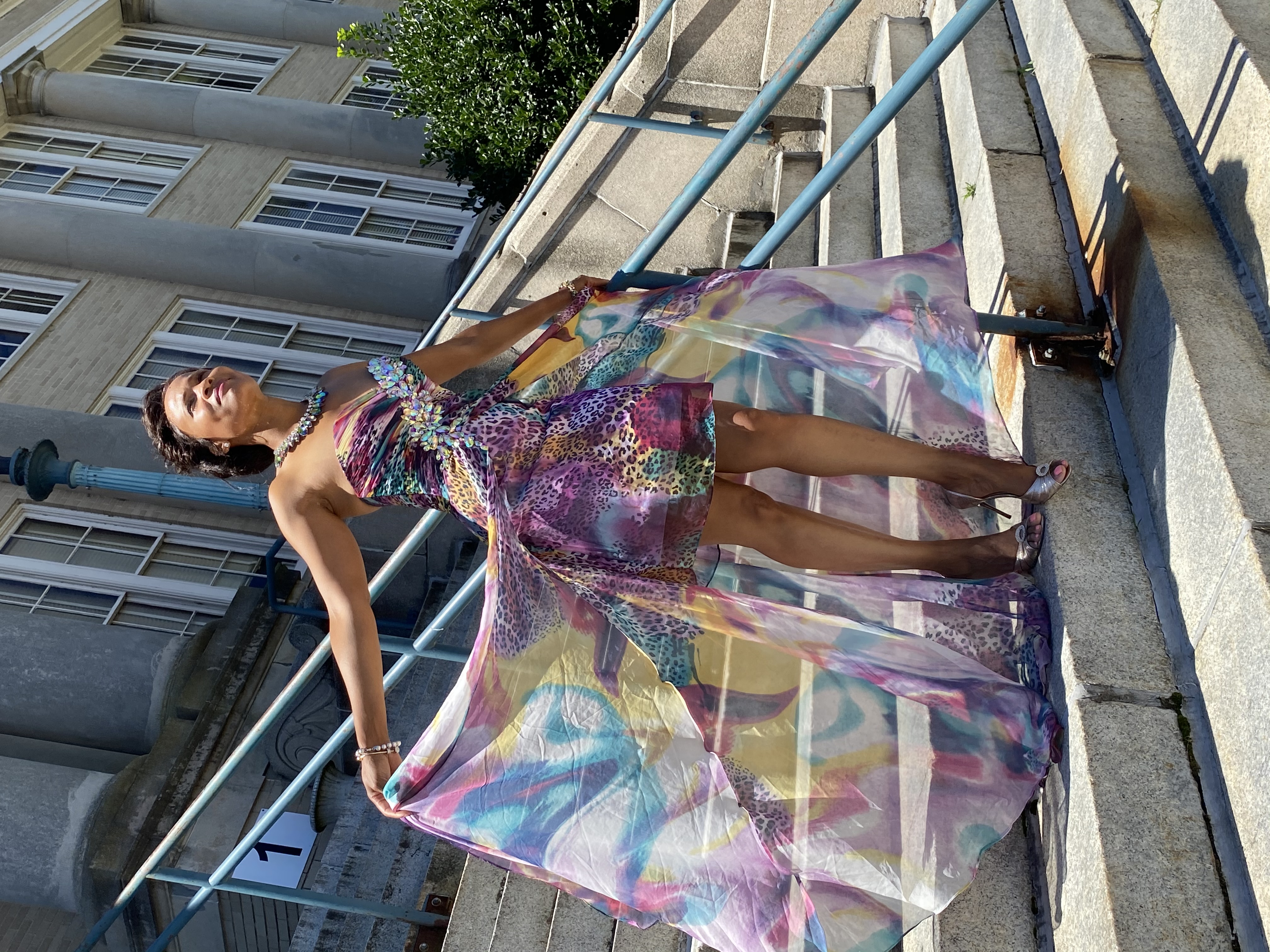 ---
For online appointment, complete and submit the form.
Your appointment message has been submitted. We'll contact you with-in one to two hour via phone or email for appointment confirmation. Thank you!
Team
Our professional team consists of well-trained Style Assistants in the image industry. Each team member possesses years of experience in retail accounting, retail merchandising, fashion, photography, and design. We also have trained PFC's (personal fashion consultants) to speak with clients regarding dressing for success, career readiness, and exhibiting self-confidence in the workplace.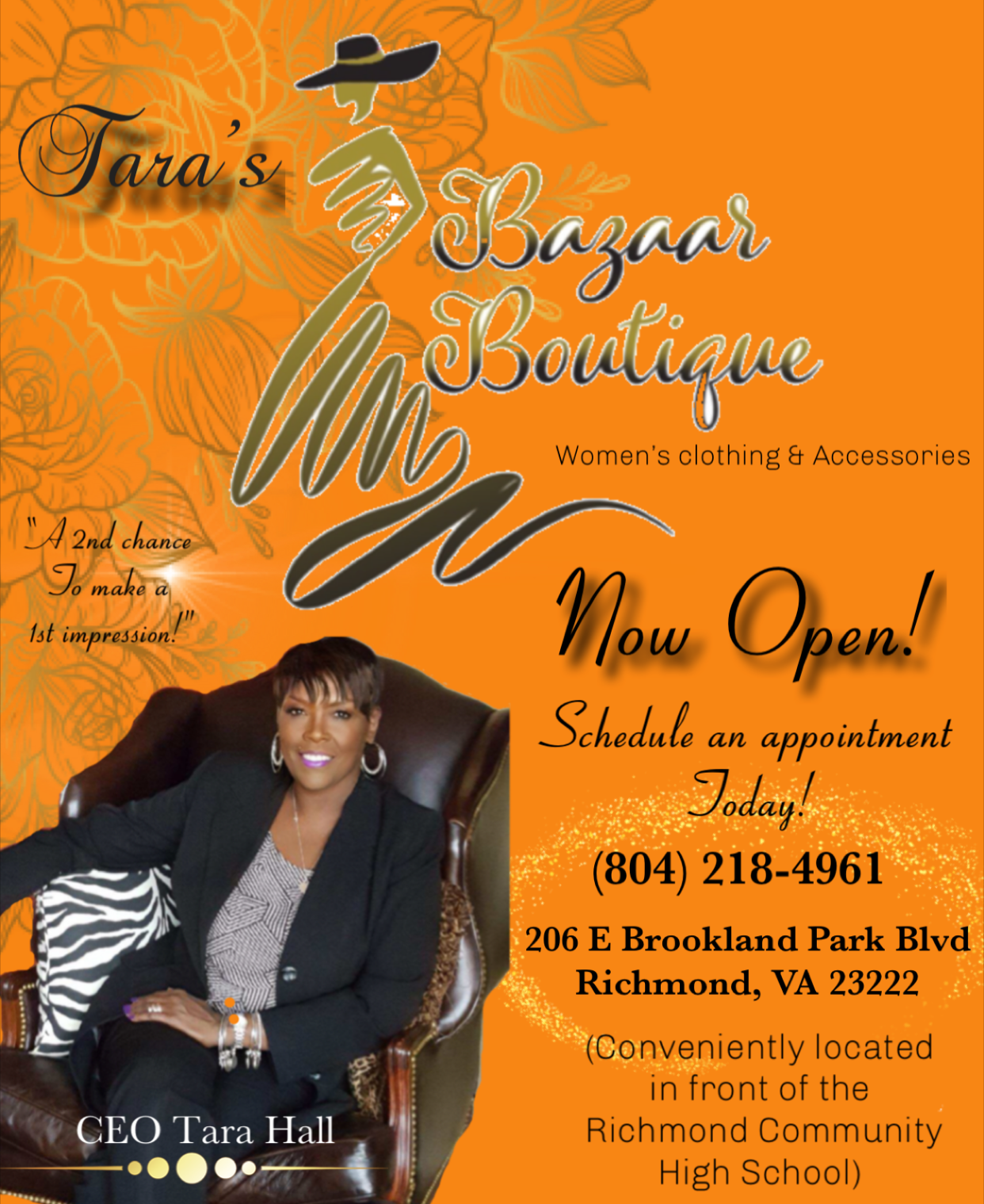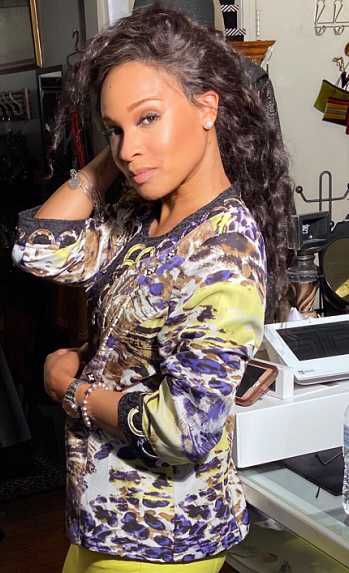 Shawana King
Jewelry, Fashion and Image Consultant
Bazaar Boutique Community
As a locally-owned business, we are committed to supporting the Richmond communities by providing and donating items to local non-profits. We also lauch initiatives, meetup and table talks with community leaders
Helping Local Community
To support our local community we have teamed up with A Send A Mask Team and hosted several retirement community and minority community Pop Up events.
Non-Profit Activity
We have supported local churches and conventions events.
Support Schools
We have supported local school fundraising event for Barack Obama Elementary School.
Build Community Relationships
To build community relation, we have also partnered with local business owners in the community such as:-
KISS FM 99.3 and 105.7
Project Give Back to the Community
True Medical Transportation
Atena
Anthem Health Keeper
Berneer Pass
Human Food RVA
S.A.M.E
Consign With Us
We are interested in new consignors and used items. By consigning and shopping consignment you are reducing waste and giving new life to your clothing for someone else to enjoy.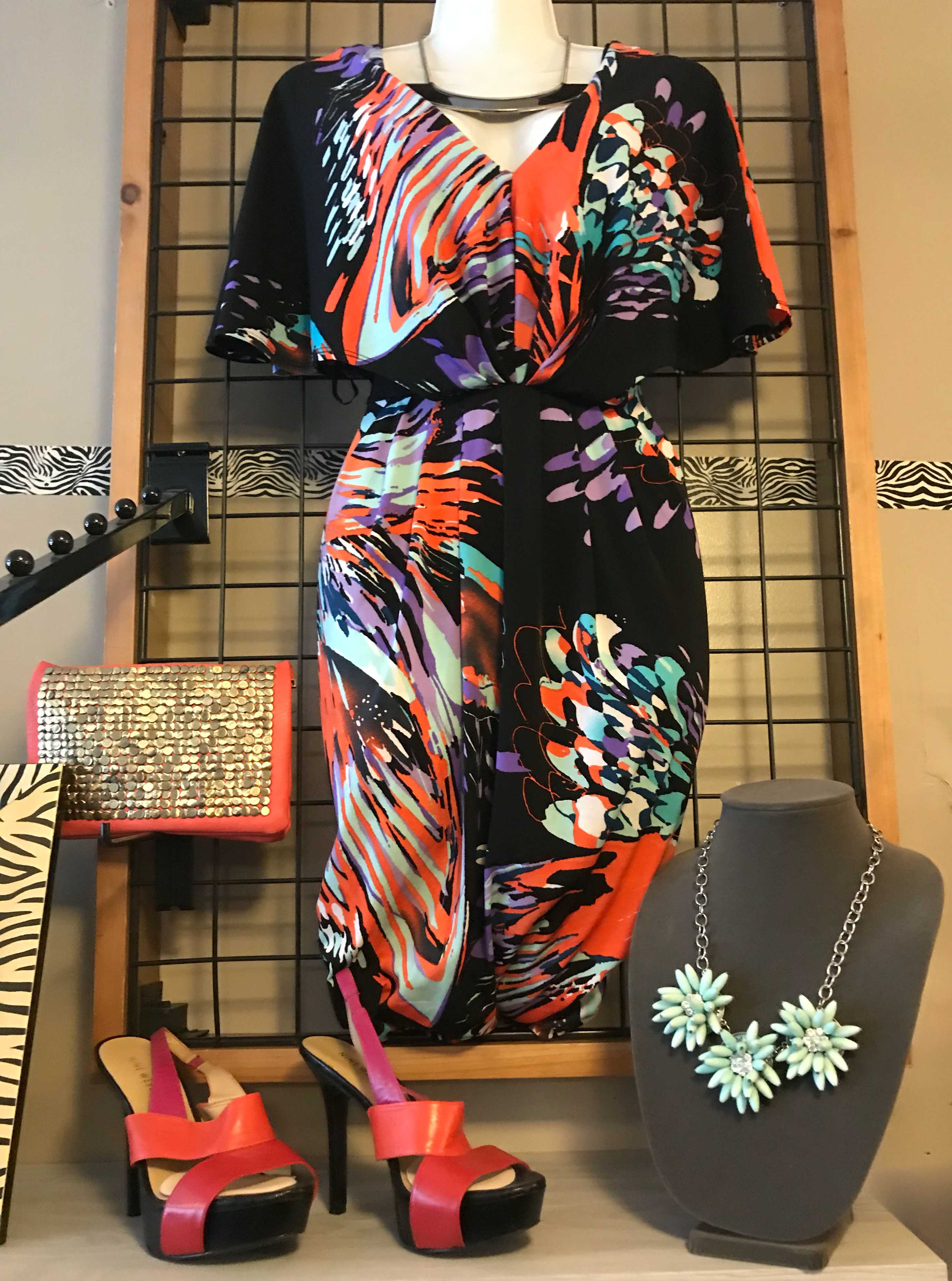 Bring in your freshly cleaned and pressed clothes either on hangers or neatly folded in a box on the day of your appointment. Our team prides itself on selecting perfectly curated pieces. We consider quality, fabric, style and condition of each item. We especially love natural fabrics silk, cashmere, wool, cotton, and linen.


We are looking for upscale designer name clothing. No wrinkles please! We also want your purses, scarves, jewelry and rarely worn shoes.
Two Easy Ways to Consign
Drop Off

---

Visit our store location during consignment hours and a store member will review your items to determine which items will be accepted for consignment. You can either DROP OFF your items earlier in the day or you can come at your scheduled appointment time and wait. If you DROP OFF your items, your rejected items must be picked up by the end of the day. After which, they will be donated.
After review, all consignors are asked to complete our Consignment Agreement and Listing Form describing the items you are consigning.
For a speedy process, drop off your items with both Consignment Agreement and Listing Forms completed and we'll take care of the rest. Call (804) 218-4961 or mail us at services@bazaarboutiques.com
Items we do not accept for consignment will be donated.
Pick Up

---

Let us come to you!
This option is available to you if you have at least 50 or more items to consign.
Majority of items must be high-end brands: Louis Vuitton, Chanel, Gucci, Kate Spade, etc.
If you qualify for this service, please email services@bazaarboutiques.com or call (804) 218-4961
Please include the following in your email: pick-up address, list of total amount of items you wish to consign, ideal time frame to pick-up.
Our Policies for Consigning
1. Consignments will be accepted Friday and Saturday from 12:00 PM to 4:00 PM (please call prior to visit) by appointment. However appointments are necessary for more than 10 items with a 20 ITEM LIMIT PER DAY. Appointments are available by calling (804) 218-4961 or email services@bazaarbotiques.com. If you have less than 10 items, you can drop by the store during consignment hours without an appointment and we will try to make accommodations to look at your items.
​ 2. We accept clothing by season, Spring and Summer items starting in February, and Fall and Winter items starting in August.
​ 3. All items must be recent fashions within the past 2 years and from higher end designers. Items should be freshly laundered and ironed with no tears, pulls, stains, loose seams, etc, preferably on hangers.
​4. We will also take shoes that were rarely worn, higher end jewelry, sunglasses, scarves and purses.
5. Items should retail for no less than $50.00.
​6. The consignment period is as follows: 90 days in a consignment period. Full Price the first 30 days, reduced by 30% the next 30 days, and then by 50% the last 30 days. Bazaar Boutique may adjust prices at any time during the consignment period, and may mark some items off 75%. After 90 days, all articles will be donated to charity. You can reclaim an article of clothing at anytime by locating your item and checking it out at the register.
​7. Consignor will receive 60% of the sales price. Checks can be picked up any time after the 15th of each month, or the consignor can use their credits to purchase items in the store at any time.
​8. You are consigning your clothes at your own risk. Bazaar Boutique is not responsible for loss due to fire, theft, or other damages.

New Policies
Everyone must wear a mask. There will be limited numbers in the store.
Everyone must maintain social distancing.
Contact
For any questions and comments. Please contact us.
Our Address
206 E. Brookland Park Blvd Richmond, VA 23222
Email Us
services@bazaarboutiques.com
Your message has been sent. Thank you!